about this wrongcard
I've always wanted to have a psychiatrist who lasts more than one session. But after my hour is up they tend to be anxious to refer me to someone else. Or they disappear, forcing me to break into their house and read their private correspondence in order to track them down. One guy is in a sanatorium in Geneva. I'm wearing that dude's slippers.
My quest to find a literary agent, its reasons, and some very excellent advice on how you too can query a literary agent.
read more
Related Cards
Mothers Day cards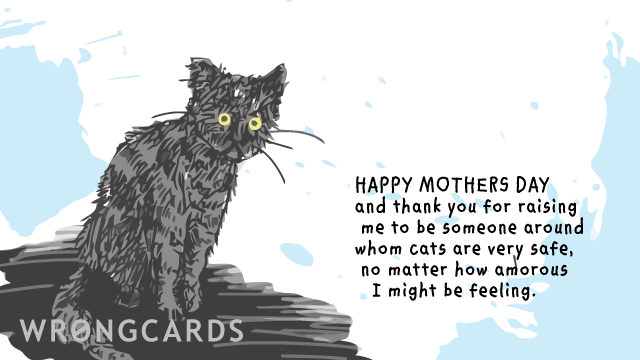 I had a pretty normal childhood even though I was raised by my Nanna after my parents were kidnapped by lizard people. Nanna was in the underground before our side surrendered, and she had to live in 'psychic hiding' (constant inebriation) to avoid detection by mind scanners. So coming up with Mothers Day cards is, of course, a bit tricky. But what I like about this card is that it is reassuring.
share this
send card
Halloween cards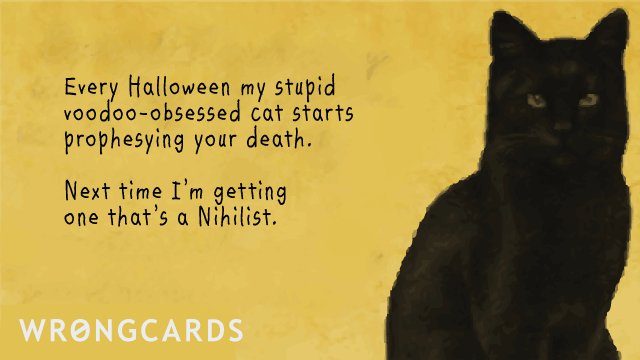 On Wednesdays I like to post an older card and then spend the rest of the day trying to convince a single individual that I am some kind of imaginary friend that only they can see.
share this
send card
Subscribe to our shenanigans
No spamming or soliciting from us. Seriously .