previous
next card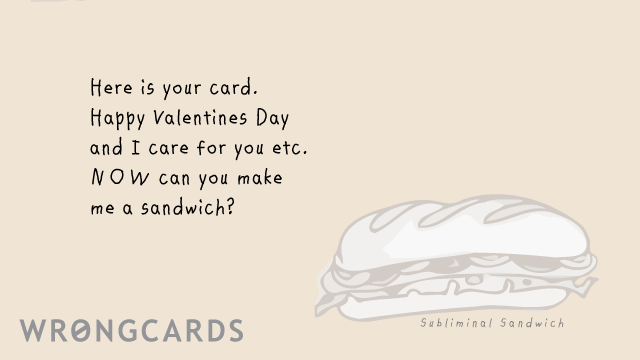 share this
send card
about this wrongcard
'Gentlemen, bad news: Valentines Day is gonna happen any second now. Ladies, yay, you're about to receive a lot of Hallmark nonsense and a bunch of chocolate that you know in your heart is going to go straight to your hips. Puppies? For you, nothing changes, you're still the best things on the planet and I wish there were more of you.'
Read my latest book
"Shea is beginning to think that stealing the world's most famous skull wasn't the best way to launch his career in cat burglary..."
read more
There's a new book out in the world, and I wrote it.
read more
Subscribe to our shenanigans
No spamming or soliciting from us. Seriously .
Related Cards
Romance cards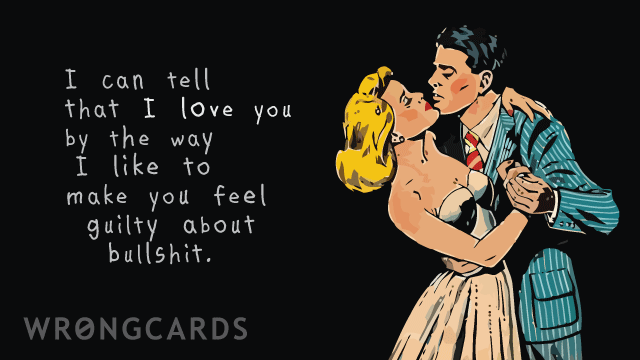 'Love makes us great! Example: if Lance Armstrong hadn't been so in love with fame and money he wouldn't have frauded his way to a 100+ million dollar fortune. See? That's not logic, that's romance! Like Lance I'm a wildly romantic person too, though it's tempered with a sensible streak of feminism so when on a date I let the chick buy my meal. I also haven't cried on Oprah yet but I'll get to that.'
share this
send card
Romance cards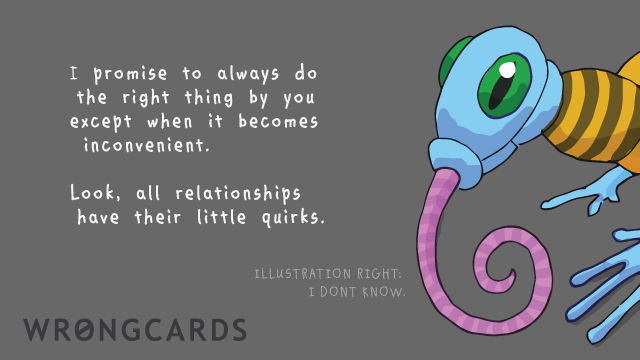 I'm a thoughtful person and also very fair and I'm always thinking about people and I'm especially focused on 'how people think'. There is no way to get other people to buy you socks for instance if you don't think about how they think. It's like fixing clocks really. Uh. The burring in my head is making it hard to explain anything today. Also the new medication makes everything yellow.
share this
send card
Valentines Day cards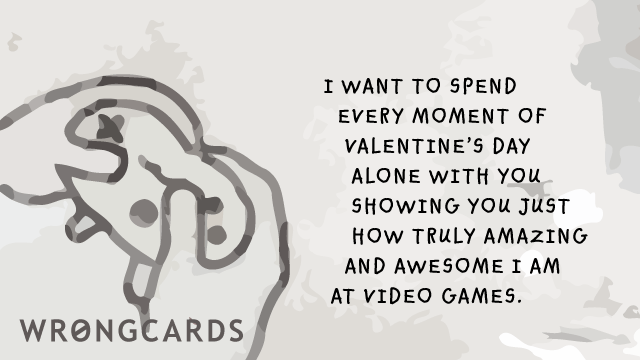 Greetings from London! On Wednesdays I like to post an older card and then spend the day working as a cryptozoologist. I spent the day lurking in the shadows of Paddington Station, hoping to spot an upright walking bear believed to be from Darkest Peru. I'm not very good at cryptozoology.
share this
send card
Romance cards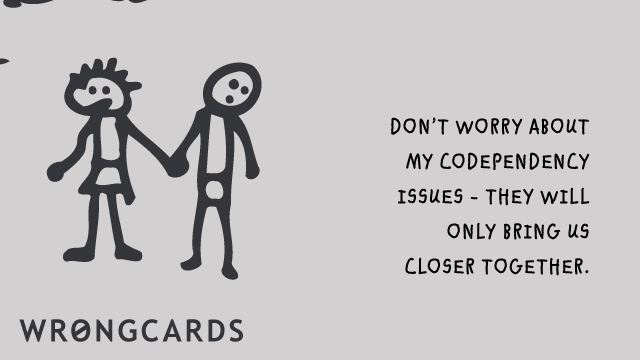 I've given it a lot of thought and decided that today's wrongcard is an awesome card to send to a stranger. Pick someone random, someone you barely know, and ask yourself: why SHOULDN'T that person have a really weird Friday? No need to thank me - this is what I do for a living.
share this
send card