about this wrongcard
I'm the sort of responsible guy you could take back to your parent's trailer without police needing to get involved but that's only cause my Nanna raised me proper. I remember us sharing a tin of cat food one night and her telling me how 'chicks dig a romantic'. So fellers - take note.
I just disappeared for four years. It's time to come out from the woodwork, but where do I start? How about I go back to the middle?
read more
Related Cards
Workplace cards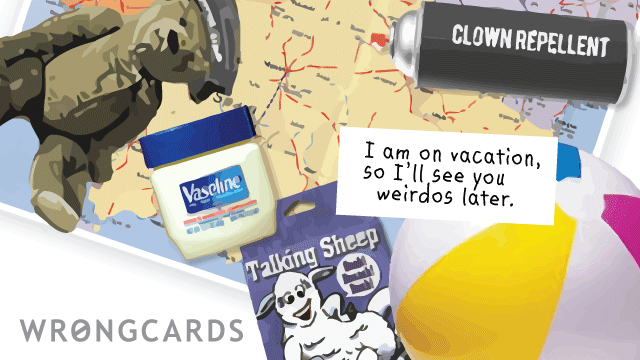 In the US everyone seems to go on vacation in August - my inbox is full of out-of-office emails. If they're not doing anything, I'm not either: and did I mention today is re-hash Wednesday? Screw work, I'm off to steal office supplies. And maybe I'll redirect all print queues to the Vatican. The day is pregnant with possibilities...
share this
send card
Subscribe to our shenanigans
No spamming or soliciting from us. Seriously .