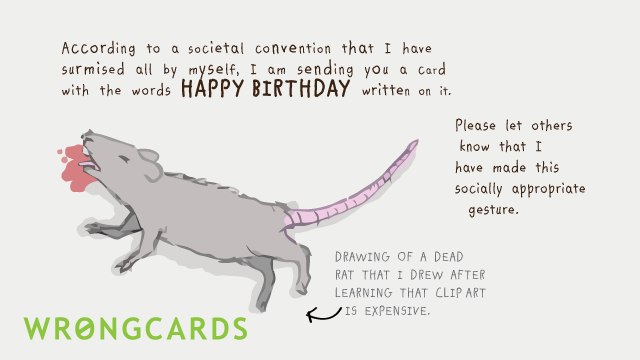 ABOUT THIS CARD
It's a good rule of thumb that you should always be nice to other people or else they won't give you a piece of cake on their birthdays. You can elect not to be nice and instead sneak into their houses and eat their cake while they're sleeping but take it from me, Cake Burgling is not the caper-filled dream job that we all grew up hoping it would be. So be nice to people today, okay? And send this card to someone!
subscribe to my newsletter
Sign up here to get the latest updates and
receive one of my novels for free.
Random Cards