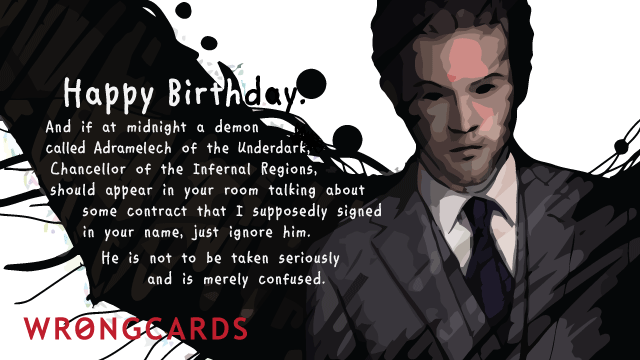 ABOUT THIS CARD
I hate seeing humanoids with black eyeballs. It makes it so much harder to relate to them. Now I'm not a judgmental person (except when I take an instant dislike to someone because I don't like their hat) but if I see a reptilian creature with bat wings I cross the street. I think it's because I don't want to get caught up in all their drama.
subscribe to my newsletter
Sign up here to get the latest updates and
receive one of my novels for free.
Related Cards