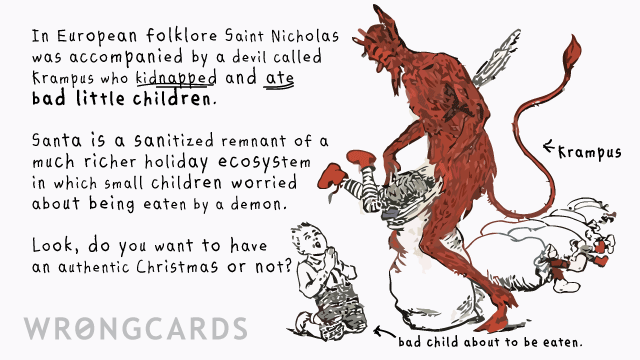 ABOUT THIS CARD
I've seen the piles of prose penned by prominent pundits in the remainders sections of book stores; there's a Culture War raging on the streets and even Our Christmas Traditions are under attack. Well we're not here to simply offer tasteful ecards - we're here to enlighten civilization. When your Grandchildren ask: where were you during the Culture Wars? you can reply: at Wrongcards...
subscribe to my newsletter
Sign up here to get the latest updates and
receive one of my novels for free.
Related Cards