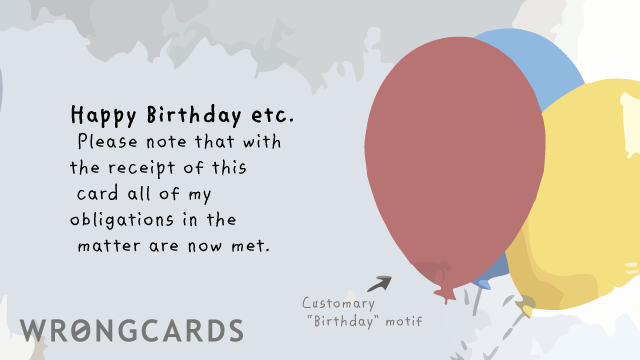 ABOUT THIS CARD
Is it your Birthday today? Then I created a perfect card just for you. A-ha! I don't know anyone having a birthday. It was a lie. I lie like a rug! And I'm adrift in a sea of fabrication and dishonesty. But then again: if it isn't your Birthday then you have to admit, you kinda failed me personally as well. I'm going to forgive you, though, because it's what Dr. Phil would want me to do. Dr. Phil has a nice moustache.
subscribe to my newsletter
Sign up here to get the latest updates and
receive one of my novels for free.
Related Cards