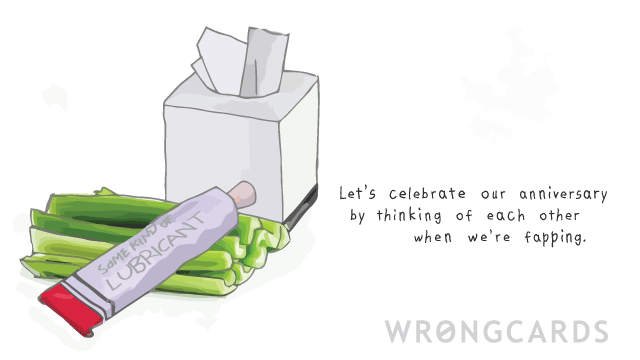 ABOUT THIS CARD
Anniversaries, right? People have them. Not me, so much, 'cause I believe that honesty is important in relationships. Wait, is that another thing Oprah was wrong about? Jesus Oprah! Anyway. It's beside the point. This card is pretty much NSFW. But I think most wrongcards are pretty much NSFW because, unlike most, I believe in good taste, decency and mental cleanliness. Happy Thursday...
subscribe to my newsletter
Sign up here to get the latest updates and
receive one of my novels for free.
Related Cards