about this wrongcard
People say they want a Christmas surprise, but here's the thing: DO THEY? DO THEY REALLY? I'm not angry but what is the point of you saying, 'I want it to be a surprise' if you're going to run around shrieking for an hour and then go stay at your Mother's until Thursday? And no it's not because I don't understand Christmas, I have an entire WEBSITE about it so technically I'm an expert so there.
I just disappeared for four years. It's time to come out from the woodwork, but where do I start? How about I go back to the middle?
read more
Related Cards
New Years cards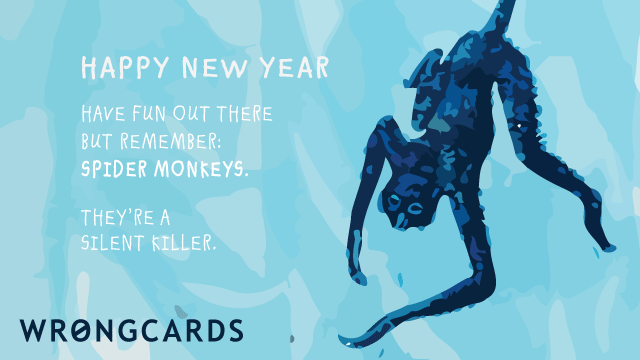 Remember a few years back when everyone thought the world would end because some Mayans had predicted it, even though the Mayans didn't predict the conquistadors? Well, I knew that was going to happen. I prophesied it. The only thing stopping me from closing down Wrongcards and becoming a professional prophet is the obligation to grow facial hair. I'm afraid of mustaches.
share this
send card
New Years cards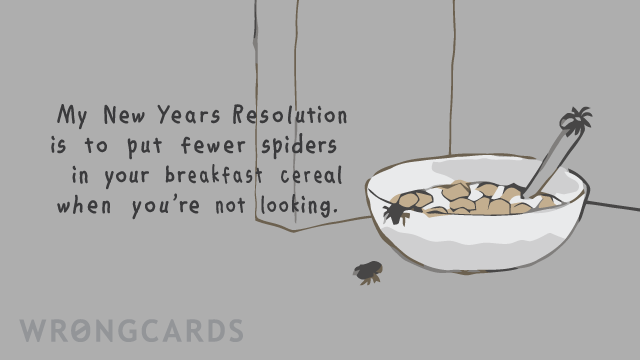 I take New Year's Resolutions seriously; after all, how else am I supposed to improve myself? I know you probably think I don't need improvement, but I suffer from a mild sort of social anxiety. It only happens when I stand around naked in train stations, but which among us is perfect? So my New Years Resolution is about becoming more awesome. And this is how I do it. #newyear
share this
send card
Subscribe to our shenanigans
No spamming or soliciting from us. Seriously .