previous
next card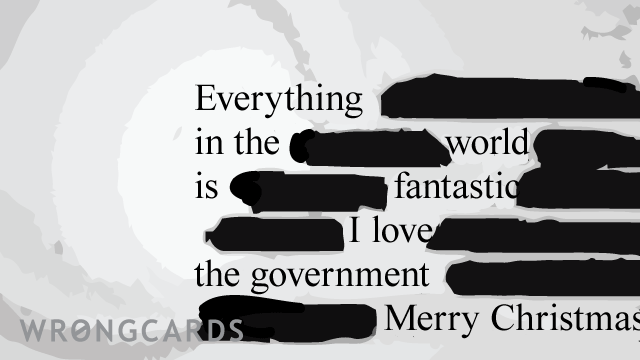 share this
send card
about this wrongcard
Let's all imagine, for the sake of the argument, that it's Christmas eve. What's a good Christmas movie? I mean, apart from Diehard? (This description has nothing to do with the card. Rules are for squares, baby).
Read my latest book
"Shea is beginning to think that stealing the world's most famous skull wasn't the best way to launch his career in cat burglary..."
read more
I also considered throwing a chair through a window, but I didn't because it was my chair, and also my window. One should be particular when it comes to picking out targets for petty acts of vandalism.
read more
Subscribe to our shenanigans
No spamming or soliciting from us. Seriously .
Related Cards
Topical cards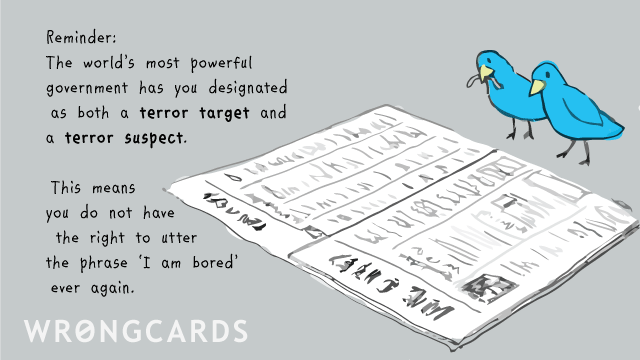 When the doctor told me about Messianic Personality Disorder I held up my finger and said 'to define is to limit'. And I thanked him for naming a disorder after me and that I would regard it as a lifetime achievement award. He then said it wasn't named after me, which I suppose means I don't have it. Psychiatry is still just a theory I guess.
share this
send card
Cheer Up cards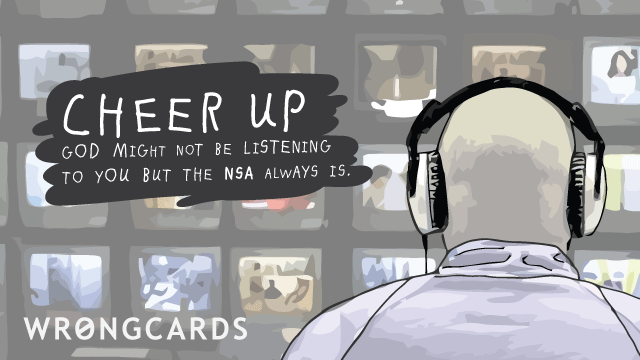 I guess I was born to cheer people up. When someone is sad I remind them that they could die at any moment, perhaps at the hand of a someone they know, who pays for axes with cash, and is, moreover, familiar with the floor plan of their house. God clearly wants us all to be happy, so am I an act of God? I don't know, the Vatican is still ignoring my letters. Nice bureaucracy, guys.
share this
send card
Christmas cards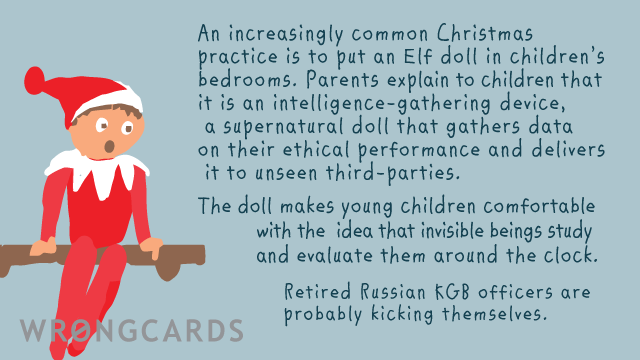 I watch Bill O'Reilly so I know that the widespread lack of belief in Santa can be explained as a plot against Christmas by liberal elites. Sometimes I'm not certain though. I tortured this elf in my bedroom for more information, and I'm very good at that, but so far he's given up nothing. I feel like I've failed all of you.
share this
send card