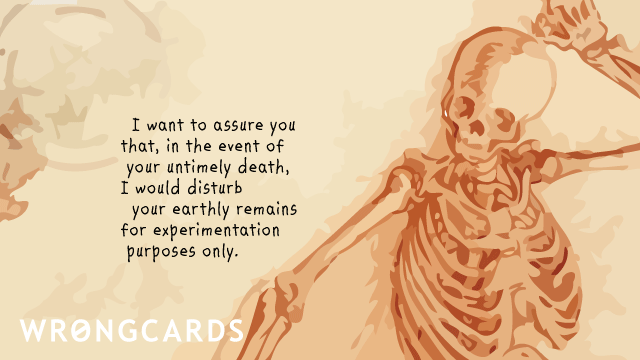 ABOUT THIS CARD
Sometimes people worry about death. But more often people worry about their earthly remains and whether a close personal friend might be planning to disinter their bodies for one reason or another. So I made a card that you can send along as a reassurance.
subscribe to my newsletter
Sign up here to get the latest updates and
receive one of my novels for free.
Related Cards