about this wrongcard
Sometimes I look upon the sprawling glory that is Wrongcards and see that it is good. And other times - today, for instance - I'm fairly sure that I'm going to hell.
My quest to find a literary agent, its reasons, and some very excellent advice on how you too can query a literary agent.
read more
Related Cards
Romance cards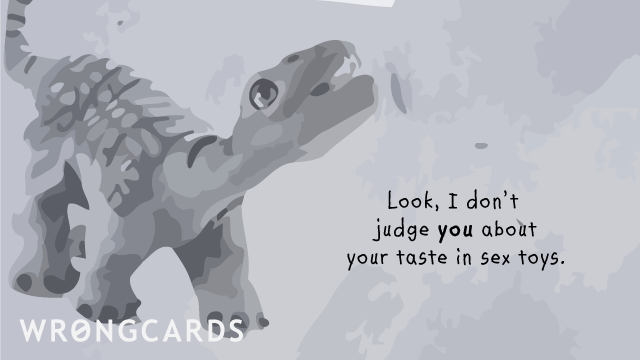 I suspect that today's wrongcard may be a little Not Safe For Work though I'm not sure or good at judging that sort of thing. It's a WTF card, though, which means it is probably more impractical than usual. It's a pity that 'cards that are wrong for every occasion' is such an impractical idea. Next time I start a company I'll do a business plan.
share this
send card
Subscribe to our shenanigans
No spamming or soliciting from us. Seriously .