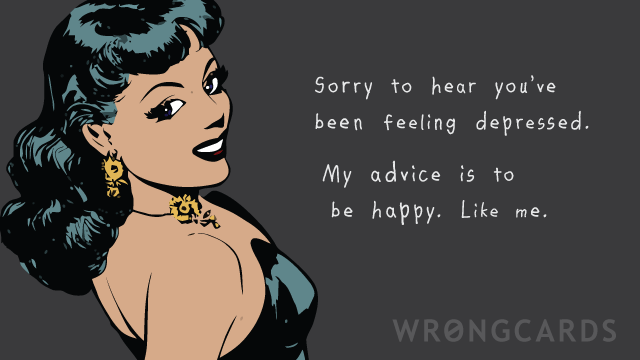 ABOUT THIS CARD
I am talented at two things: training wasps to perform tricks, and volunteering. I'm so good at the latter that when I volunteered at the local Suicide Hotline, people stopped calling. My secret? I'd teach my callers how to train wasps. Worked like a charm, too. They would hang up, sobbing with gratitude. My point? Be inspirational! But also maintain an squadron or two of highly-trained wasps.
subscribe to my newsletter
Sign up here to get the latest updates and
receive one of my novels for free.
Related Cards