about this wrongcard
'Sometimes people say they are sad and they list off their reasons for being sad and I think to myself: these are good reasons to feel sad, but I have some better ones. I guess that if someone is feeling melancholy then, well, why should it be for amateurish reasons? It's called 'seizing the teachable moment'. And you guys? You don't pay me enough.'
There's a new book out in the world, and I wrote it.
read more
Related Cards
Valentines Day cards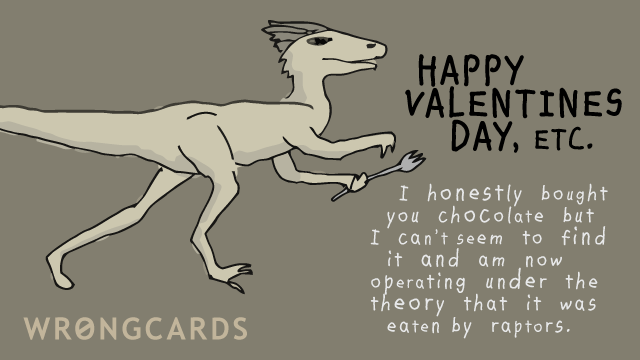 Some say that Valentines Day is a commercialized confidence trick played on lovers, a cloying manufactured holiday, a manipulative marketing mechanism. But me? I only worry about two things. One, that if you don't buy someone chocolate right now, your entire relationship will crumble to pieces. And two, that raptors may not be as extinct as "the authorities" claim.
share this
send card
Cheer Up cards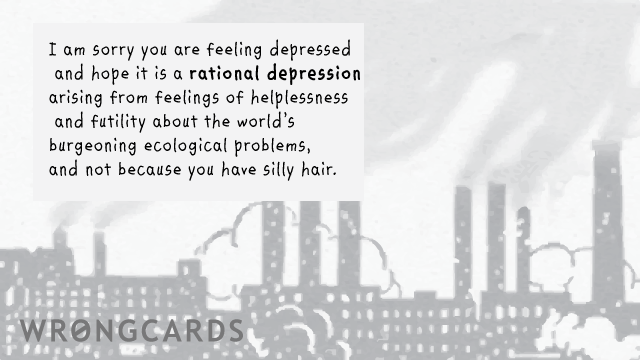 Today's card is my way of helping people overcome depression. However, you should all understand that I can't do too good a job on Cheer Up Cards because pharmaceuticals companies will try to sue me for loss of income. So I hope you all have a *mostly* happy Tuesday.
share this
send card
Inspirational cards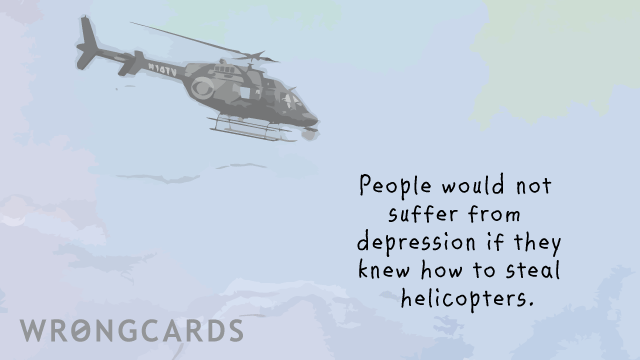 On Wednesdays I like to post an older card and then spend the rest of the day working as a volunteer at a telemarketing company. I'm surreptitiously turning the place into a preemptive suicide hot-line. Everyone I call is pretty confused, of course, but I guess I just believe in changing institutions from within.
share this
send card
Subscribe to our shenanigans
No spamming or soliciting from us. Seriously .