previous
next card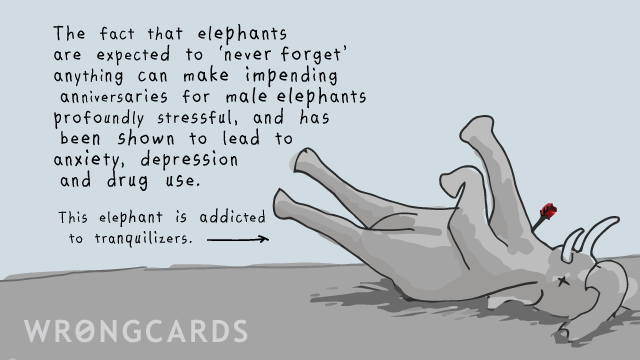 share this
send card
about this wrongcard
Anniversaries are great. If you can keep someone from working out who you truly are for an entire year then you deserve a bit of a romantic celebration. Sadly it is becoming increasingly customary these days to spend your anniversary with your partner and not with prostitutes, but traditional values will come back into vogue, don't worry. Another war will see to that.
Read my latest book
"Shea is beginning to think that stealing the world's most famous skull wasn't the best way to launch his career in cat burglary..."
read more
I also considered throwing a chair through a window, but I didn't because it was my chair, and also my window. One should be particular when it comes to picking out targets for petty acts of vandalism.
read more
Subscribe to our shenanigans
No spamming or soliciting from us. Seriously .
Related Cards
Flirting cards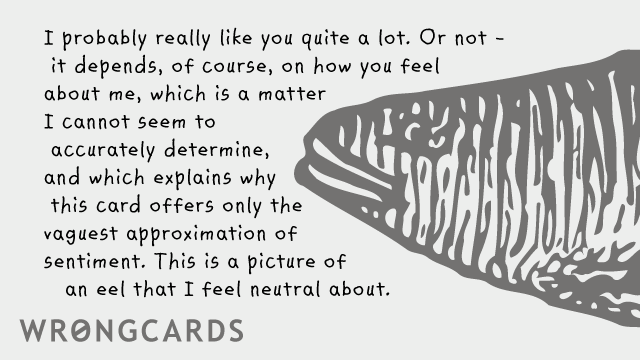 The thing about eels is that they really are impossible to feel neutral about. You might think you like them a lot, say, when you're eating them in a Japanese restaurant. But face to face with them in an ocean, you will have one just thought: that thing is so ugly it is practically anathema.
share this
send card
WTF cards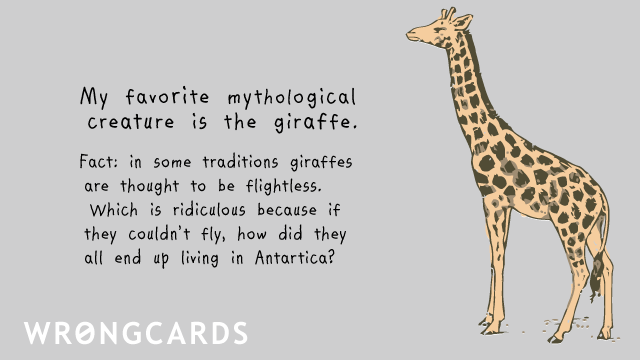 Sometimes nice, well-meaning people will try and convince me that that lizards are not secretly running this entire planet. And privately I admit that this belief that primates rule the world is spooky and delusional but I don't SAY so, of course. I just smile and agree with them. The problem with people is that they lack a healthy skepticism. I blame the drugs that the lizards put in the water.
share this
send card
Flirting cards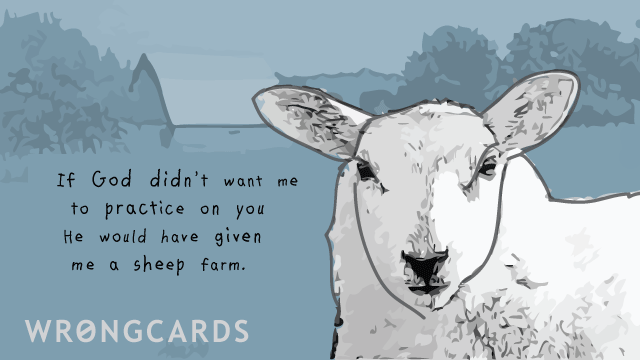 I know many of you hope one day to find a special someone with an excellent credit history and maybe go in on a thirty-year fixed-rate mortgage together. I too am a romantic. But romance isn't just about money - there's a biological aspect to it too. If you don't send today's card to a potential co-mortgage signatory then you'll never have any offspring to fight about in court. I'm here to help.
share this
send card
Inspirational cards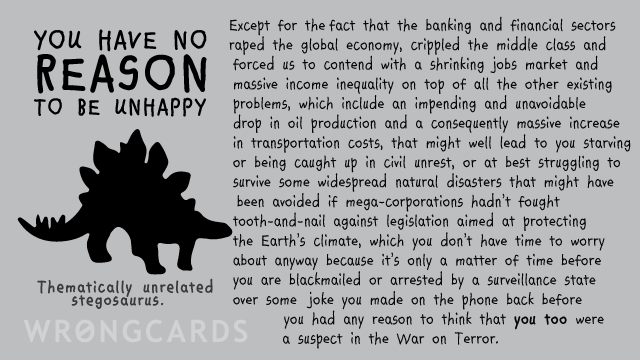 'Sometimes people say they are sad and they list off their reasons for being sad and I think to myself: these are good reasons to feel sad, but I have some better ones. I guess that if someone is feeling melancholy then, well, why should it be for amateurish reasons? It's called 'seizing the teachable moment'. And you guys? You don't pay me enough.'
share this
send card