previous
next card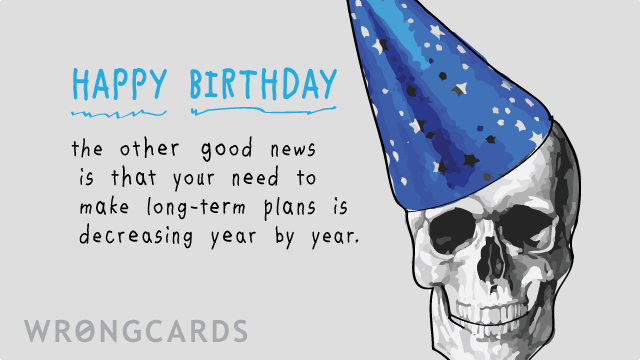 share this
send card
about this wrongcard
Did you know only 12 million Americans believe that the USA is secretly run by lizard people? It's a very disappointing statistic but lizards are good at disinformation. Today's wrongcard is for birthdays so why, then, am I talking about lizard people? Oh who knows why I do anything.
Read my latest book
"Shea is beginning to think that stealing the world's most famous skull wasn't the best way to launch his career in cat burglary..."
read more
There's a new book out in the world, and I wrote it.
read more
Subscribe to our shenanigans
No spamming or soliciting from us. Seriously .
Related Cards
Birthday cards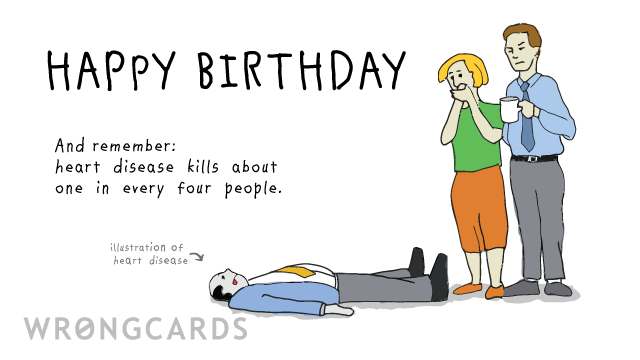 If you know someone who is having a birthday right now you have to send them today's wrongcard. Because it's, like, Providence or something that this card should appear in your life and you have to do it. To ignore Providence is like ignoring God. And we don't do that, okay, because there will be floods and I'll have to build an Ark. If I build an Ark I'm not inviting any bears on-board. Screw that.
share this
send card
Birthday cards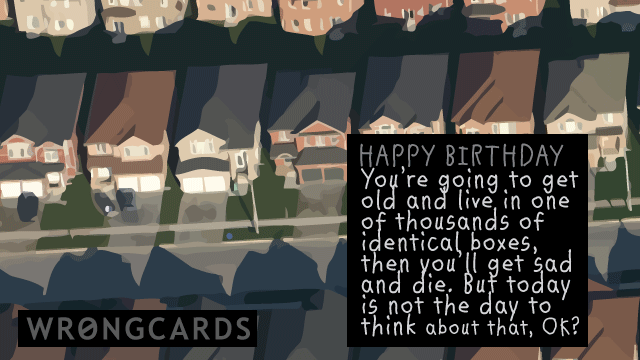 Do you know anybody having a birthday this weekend? If so, this is not really the best card to send them. Unless you're giving them a completely rubbish present and you want to draw attention away from it. I once gave someone a chocolate bar wrapped up in gift paper, but that was before chocolate bars got so expensive.
share this
send card
Get Well cards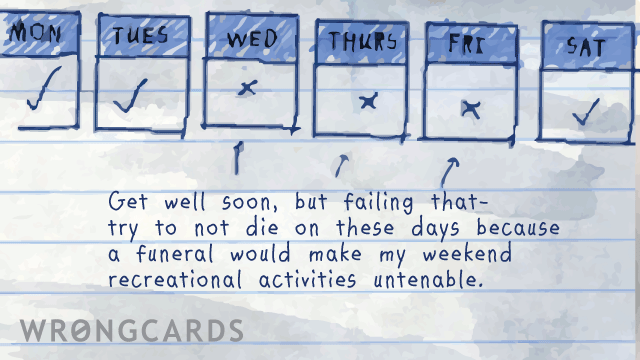 It is a sad thing but sometimes people can get sick and this may occasionally result in the interruption of one's plans. Experience has taught me that nobody likes it when you leave a bed-side vigil to go jet-skiing. I believe this is because people are fundamentally irrational. Send a Get Well card and THEN you can go jet-skiing.
share this
send card