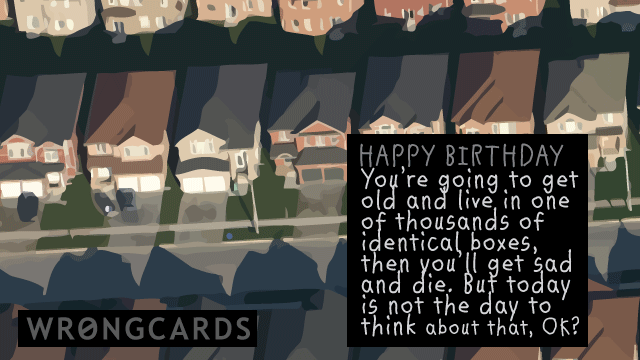 ABOUT THIS CARD
Do you know anybody having a birthday this weekend? If so, this is not really the best card to send them. Unless you're giving them a completely rubbish present and you want to draw attention away from it. I once gave someone a chocolate bar wrapped up in gift paper, but that was before chocolate bars got so expensive.
subscribe to my newsletter
Sign up here to get the latest updates and
receive one of my novels for free.
Related Cards