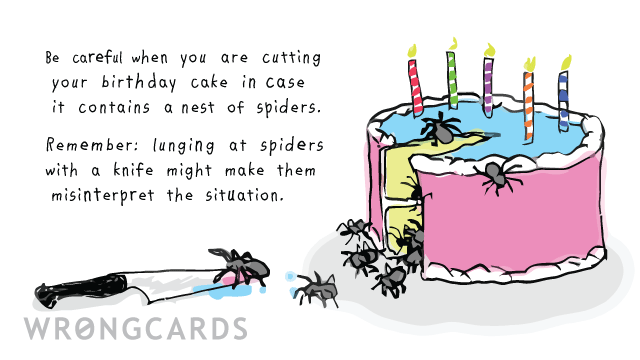 ABOUT THIS CARD
It's someone's birthday today, maybe not yours or mine but it's someone's; it's commonsense. I know lots about people and most of what I know about people I learned from spiders. Though wasps, when you think about it, are a kind of winged spider. Spiders don't hum like wasps, they just whistle. Nobody really knows why.
subscribe to my newsletter
Sign up here to get the latest updates and
receive one of my novels for free.
Related Cards