previous
next card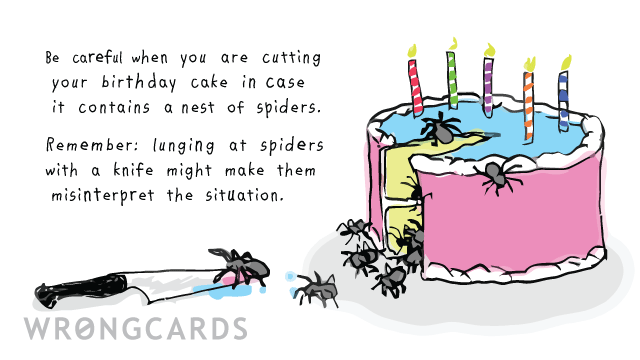 share this
send card
about this wrongcard
It's someone's birthday today, maybe not yours or mine but it's someone's; it's commonsense. I know lots about people and most of what I know about people I learned from spiders. Though wasps, when you think about it, are a kind of winged spider. Spiders don't hum like wasps, they just whistle. Nobody really knows why.
Read my latest book
"Shea is beginning to think that stealing the world's most famous skull wasn't the best way to launch his career in cat burglary..."
read more
There's a new book out in the world, and I wrote it.
read more
Subscribe to our shenanigans
No spamming or soliciting from us. Seriously .
Related Cards
Thinking Of You cards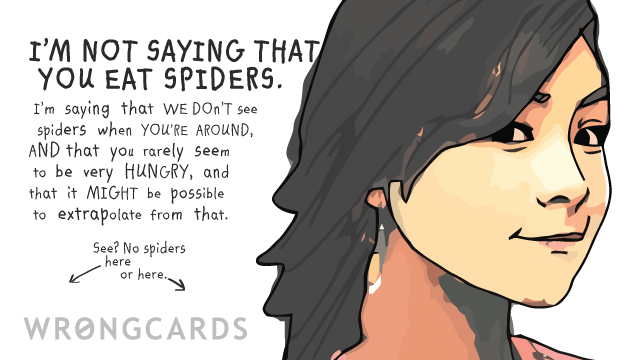 You all know that I hate to boast but the fact is that I'm really good at logic. The only thing that stops me from writing a book called 'How To Defeat Everybody With Logic' is the worrying fact that I still occasionally see zebras following me around that nobody else can see. And Katie Couric would ask me about it during the interview and I'd have no response. Plus I'm also in love with Katie Couric.
share this
send card
Apology cards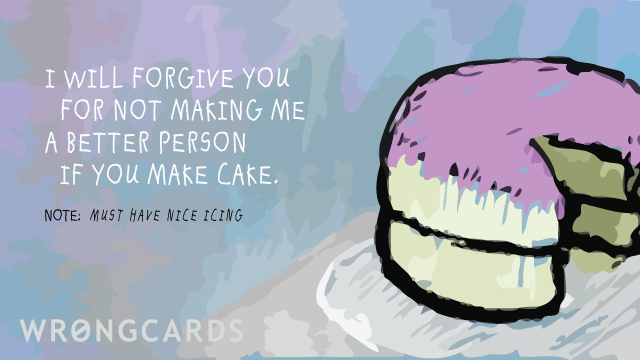 I'm a good boy: I visit Mother once every three years whether I want to or not, though I tend not to call her on Mothers Day in case she starts to get uppish. I'm a firm believer in doing nice things for Mother so I will probably remember to send her this card this year.
share this
send card
Birthday cards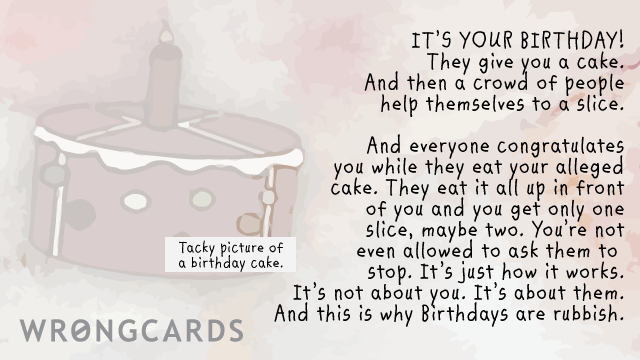 It may not be your birthday today but I made each and every one of you this birthday card anyway. Just in case. Oh shush, it was nothing.
share this
send card