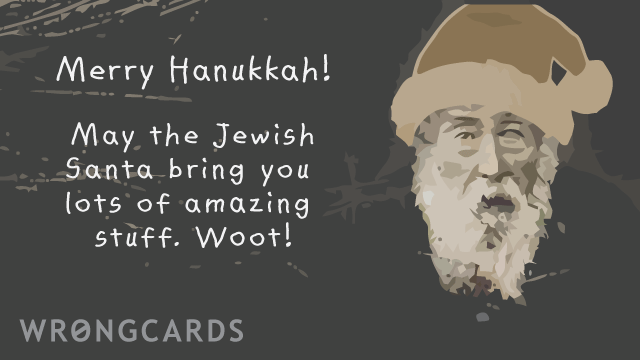 ABOUT THIS CARD
People. I'm back. Rumors of my death have been greatly exaggerated - by others, and also by me - for tax purposes, but let's not get into that now. The important thing is that I'm back, which means it's time we kicked off this holiday season properly. I'd like to start off Christmas with a Hanukkah card. I know, right?! Look at us all - knowing what Hanukkah is and being all cosmopolitan...
subscribe to my newsletter
Sign up here to get the latest updates and
receive one of my novels for free.
Related Cards