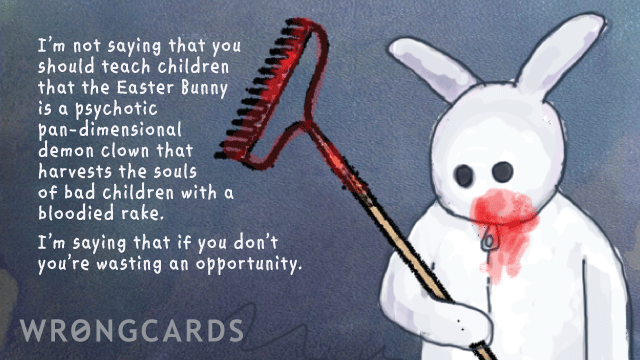 ABOUT THIS CARD
Easter? Just a conspiracy perpetrated by a cartel of chocolate manufacturers, right? I mean, we don't own it - some pointy-hatted pontiff does. Sure we can take it back .. from the clergy, the factory-owners, the companies that market diabetes drugs. You see, anyone can change the world, provided they believe. And have billions of dollars and play tennis with Rupert Murdoch.
subscribe to my newsletter
Sign up here to get the latest updates and
receive one of my novels for free.
Random Cards