about this wrongcard
I'm in San Francisco writing a script for a Canadian TV adaption of Breaking Bad. The story is set in Alberta. The lead character gets cancer, receives free government healthcare, makes a full recovery and lots of nice friends. I really tried to put a rabbit into the story but it kept touching balloon animals inappropriately. Rabbits. They're so wrong.,
My quest to find a literary agent, its reasons, and some very excellent advice on how you too can query a literary agent.
read more
Related Cards
WTF cards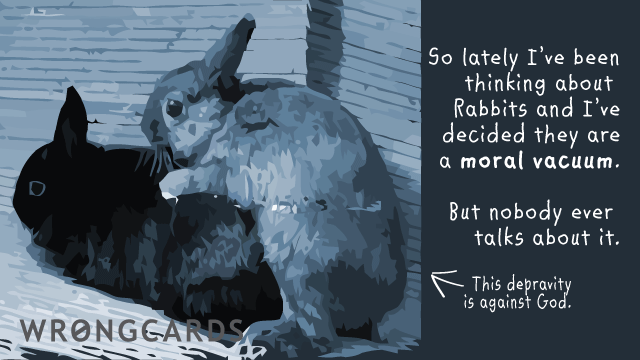 It's re-hash Wednesday, and normally I'd like to touch upon the Great Themes of Western Philosophy but sadly the whole Western canon was recently patented by Apple. So here is a picture of some very happy rabbits.
share this
send card
Reminder cards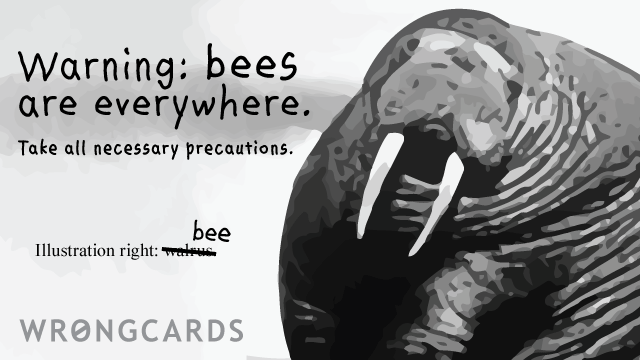 Whenever a person tells me they are depressed I suggest they bake some muffins. I tell them research indicates that baking increases production of the monoamine neurotransmitter 5-hydroxytryptamine (serotonin). It's not true, I just like muffins. If bees were an ingredient in muffins then this post would be slightly less tangential.
share this
send card
Cheer Up cards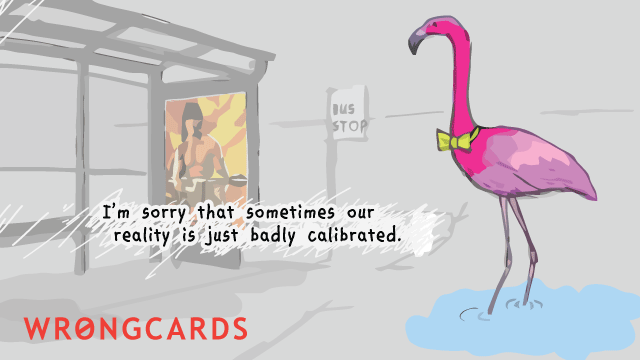 One of the things that makes apologizing so enjoyable is that people always believe me. Once I set fire to someone's couch and, even though I was doing them a huge favor (it had a floral print), things were tense until I said sorry. That's why it's childish not to say sorry. Next week I'm setting fire to their new couch because it's brown and I'll say sorry again. Maturity doesn't mean 'boring'.
share this
send card
OCD cards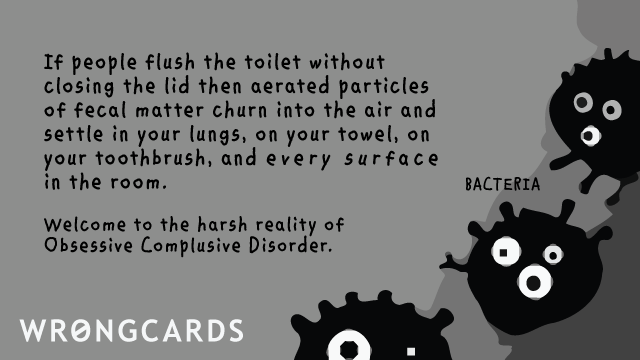 'Every Wednesday I post an older card, then I watch TV so corporations can tell me which foods to eat through the next year, and where to buy their diabetes meds the year after that, and which politician they think is most cooperative. Also: did you know how much bacteria is in your bathroom? If you're not worried then the germs have already won.'
share this
send card
Subscribe to our shenanigans
No spamming or soliciting from us. Seriously .