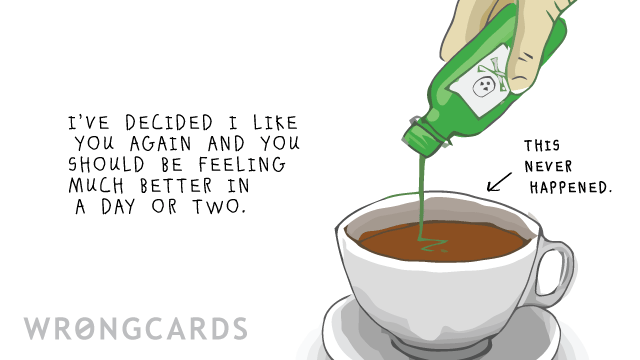 ABOUT THIS CARD
Whenever a friend comes down with a sore throat or a cold I like to sit at their bedside and offer repeated assurances that it's WAY too early to suspect that this might be the illness that takes their life. And that it's completely absurd to start suspecting Foul Play, while I walk around tapping on the walls as if searching for a hollow sound. I guess I want everybody's life to be an adventure.
subscribe to my newsletter
Sign up here to get the latest updates and
receive one of my novels for free.
Related Cards