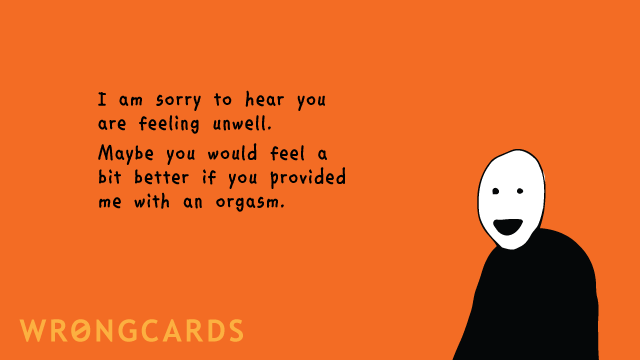 ABOUT THIS CARD
The thing about sick people is they give off fumes which are made up of tiny animals. You can't see them with the naked eye but, if inhaled, they get inside your blood and try to kill you. Also - people with optimistic attitudes have better defenses. That's why you have to cheer up sick people - it makes them less toxic. I've always been good at science.
subscribe to my newsletter
Sign up here to get the latest updates and
receive one of my novels for free.
Related Cards