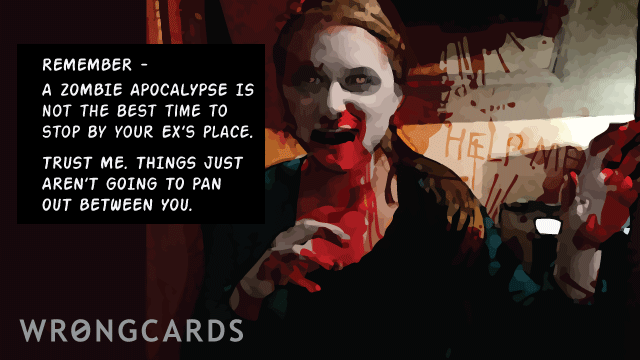 ABOUT THIS CARD
Whenever the television tells me that a zombie attack is in progress, I stay calm. I lock up the house and fill the bath tub with water, but I stay calm. You ever notice how everyone has a lot of relationship stuff to talk through when they're fighting zombies? This is why zombies are so unnerving.
subscribe to my newsletter
Sign up here to get the latest updates and
receive one of my novels for free.
Related Cards