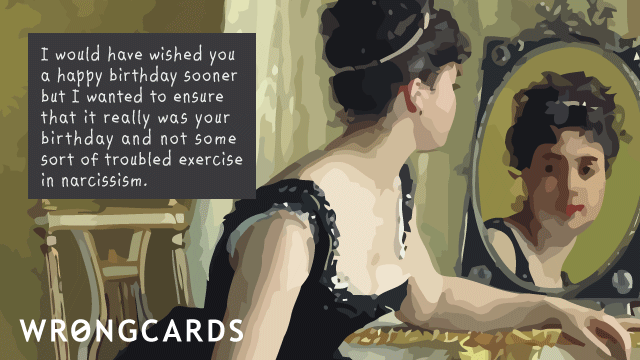 ABOUT THIS CARD
Sometimes I like to organize surprise birthday parties for random colleagues I don't know very well. Suddenly they're surrounded by cake and balloons and people singing in their cubicle. It's awkward for them because only two people there will know it's not actually their birthday. I suppose it's because I like cake.
subscribe to my newsletter
Sign up here to get the latest updates and
receive one of my novels for free.
Random Cards