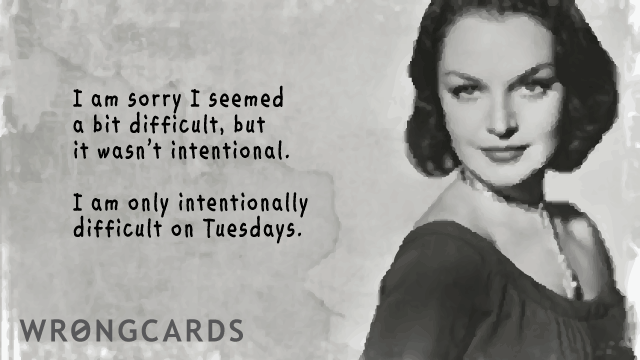 ABOUT THIS CARD
Over my Christmas vacation (which is ending, by the way, roughly now-ish) I thought about becoming a better person. Less difficult, more civilized and all that nonsense. But ultimately I decided it probably wasn't worth the effort and that self-improvement is really about Better Excuses and Alibis. Here is the first Wrongcard for 2011.
subscribe to my newsletter
Sign up here to get the latest updates and
receive one of my novels for free.
Related Cards