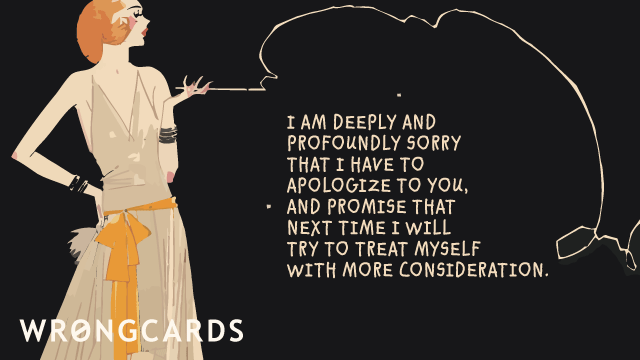 ABOUT THIS CARD
Sometimes I cover my face, pretend to be upset, and say to people, 'I've been having some emotional problems lately' which is my way of saying: 'soon you're going to find the roadkill that I've hidden under your bed. I hope we will still be friends'. Friendships; they take work. Today's rehash Wednesday card is for saying sorry. See? I'm your friend.
subscribe to my newsletter
Sign up here to get the latest updates and
receive one of my novels for free.
Related Cards