about this wrongcard
You know when a villain ties a person to the railway tracks and sends a letter to the hero saying 'you better get down here or your friend is going to get run over ha ha etcetera?' I don't know if this has happened to me because I tend not to open correspondence. I just forget. Missing the requisite gene I suppose. Here's an ecard for people like me.
I just disappeared for four years. It's time to come out from the woodwork, but where do I start? How about I go back to the middle?
read more
Related Cards
Apology cards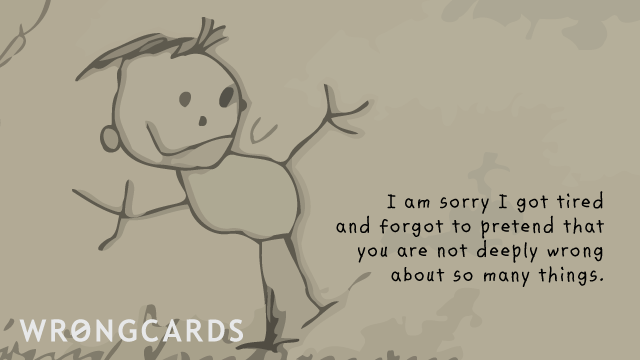 Sometimes we have to apologize. Sometimes, even when any impartial, highly-educated expert would firmly agree that you are right and the other person is sadly bereft of facts and utterly adrift in a sea of confusion, we have to apologize. This card is for those moments.
share this
send card
Apology cards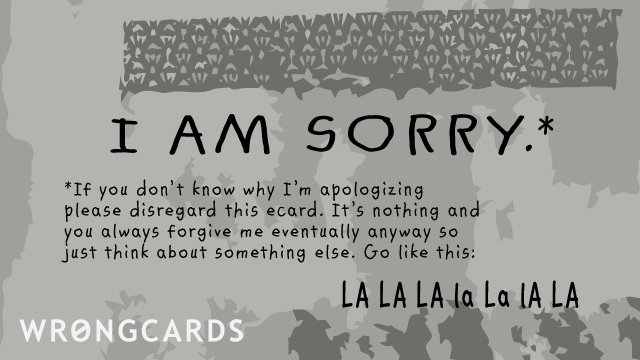 I'm sure that none of you has ever needed to apologize to anyone for anything ... but if it ever becomes necessary to PRETEND to be sorry about something (because someone is being boring and serious about it) then this card will surely help.
share this
send card
Subscribe to our shenanigans
No spamming or soliciting from us. Seriously .