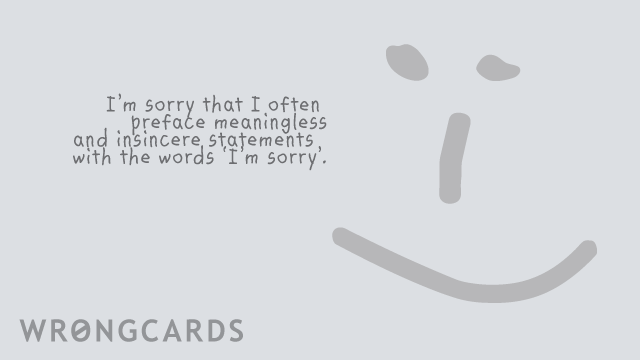 ABOUT THIS CARD
Now supposing, for the sake of an argument, that you have had to stab a close personal friend in the leg with a pencil because you were bored. The best next step is to send along this wrongcard - or maybe one that seems more sincere. Whatever. The point is they'll appreciate the apology. And they really won't expect your next attack.
subscribe to my newsletter
Sign up here to get the latest updates and
receive one of my novels for free.
Related Cards