about this wrongcard
My Grandmother taught me everything there is to know about world religions, ie. lizards from space have infiltrated all world governments, we're part of the resistance, and all other religious beliefs are crazy. She taught me to be tolerant, and believe in all religions, except when they contradict the stuff about lizards because that's just CIA disinformation to test our faith. Hi Nanna!
My quest to find a literary agent, its reasons, and some very excellent advice on how you too can query a literary agent.
read more
Related Cards
Christmas cards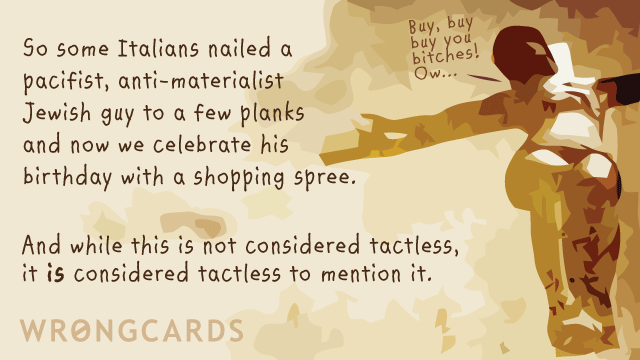 On Wednesdays I like to post an older card but occasionally I'll look at my calendar and notice that everyone has skipped a day by accident. On Thursdays I like to lurk behind doors and hiss at passers by. It's not very Christmassy but, like everybody else, irrational traditions have always played an important part in my life.
share this
send card
Topical cards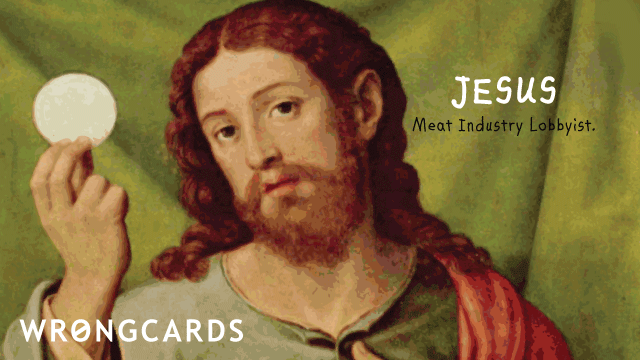 I've never known much about religion. I guess I'm agnostic because I don't want to wind up having to look surprised. Sadly, having a foot in both camps just means everyone feels obligated to preach at you. Today's card is about the Eating of the Eucharist. It's my way of coping with being recently told that it's not a biscuit.
share this
send card
Subscribe to our shenanigans
No spamming or soliciting from us. Seriously .