previous
next card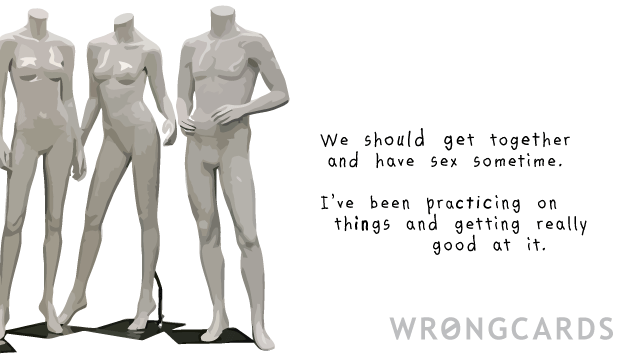 share this
send card
about this wrongcard
Today's card is a rehash Wednesday flirting card which means it's probably Not Safe For Work (whatever that means) though it CAN be useful if you'd like to flirt with someone today. It will also make you more popular - every time I send it to a woman she writes back and tells me how much she just wants to be my friend, which obviously is very sweet and quite complimentary.
Read my latest book
"Shea is beginning to think that stealing the world's most famous skull wasn't the best way to launch his career in cat burglary..."
read more
I had just learned I was about to become a father. The timing was somewhat less than ideal. You see ...
read more
Subscribe to our shenanigans
No spamming or soliciting from us. Seriously .
Related Cards
WTF cards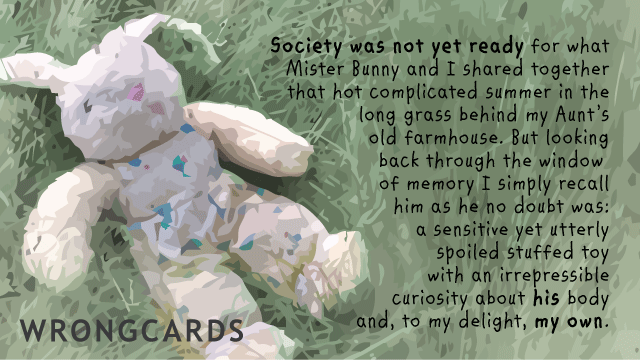 On Wednesdays I like to post an older card for the sake of nostalgia and spend the rest of the day warning people about minotaurs stealing our jobs. I'll keep doing that until Fox News finally runs a panel discussion on the subject. Then I'll just retire in sick horror.
share this
send card
Apology cards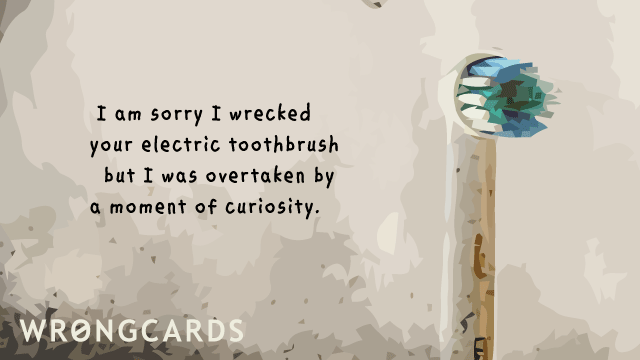 Sometimes I look upon the sprawling glory that is Wrongcards and see that it is good. And other times - today, for instance - I'm fairly sure that I'm going to hell.
share this
send card
Romance cards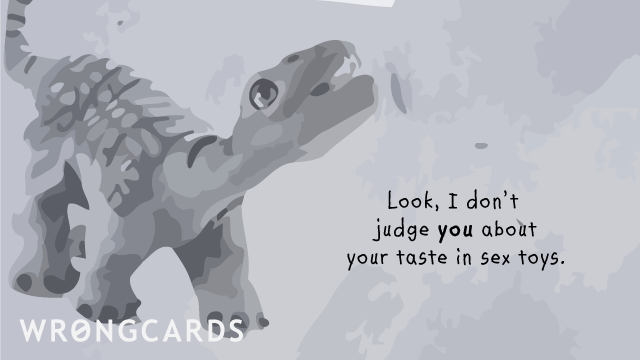 I suspect that today's wrongcard may be a little Not Safe For Work though I'm not sure or good at judging that sort of thing. It's a WTF card, though, which means it is probably more impractical than usual. It's a pity that 'cards that are wrong for every occasion' is such an impractical idea. Next time I start a company I'll do a business plan.
share this
send card