previous
next card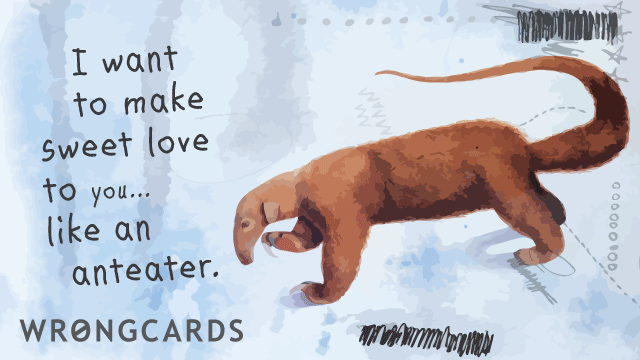 share this
send card
about this wrongcard
Anteaters were once thought to be related to aardvarks but they turned out to be related to sloths and armadillos. I have never seem an anteater but I've seen several wombats. Anteaters aren't related to wombats but I don't see any reason why they wouldn't get along. Today's re-hash Wednesday card is dedicated to any anteater reading this.
Read my latest book
"Shea is beginning to think that stealing the world's most famous skull wasn't the best way to launch his career in cat burglary..."
read more
There's a new book out in the world, and I wrote it.
read more
Subscribe to our shenanigans
No spamming or soliciting from us. Seriously .
Related Cards
Zombie cards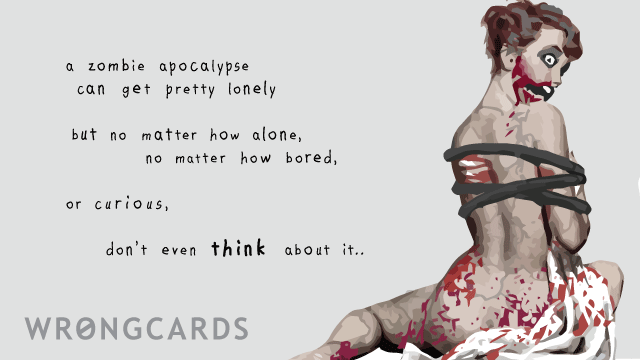 Zombies - a fad that just won't die (bada-ba-ching!). Are zombies just a metaphor for consumer culture? Or do they symbolize the unshakable unease of post-modernity? Are we simply fated to wake up one day and find ourselves fighting for our lives? Or will it only 'seem' that way to the infected? Hell, don't ask me, I've got my own demons and today's card is a reminder of the fact...
share this
send card
Flirting cards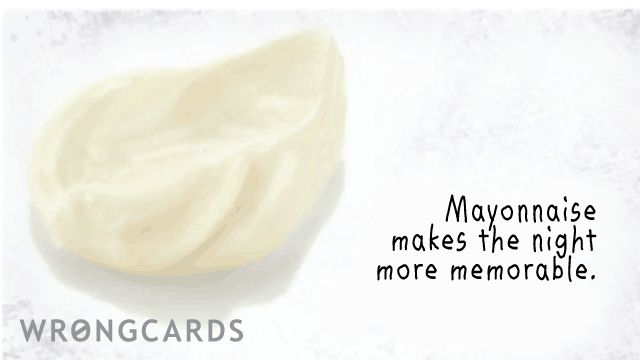 Today is re-hash Wednesday; I post an older card and then ever so slightly exaggerate my plans for the rest of the afternoon. By the way, I hope today's card doesn't discourage anyone. Frankly, I hope it inspires a certain spirit of scientific inquiry.
share this
send card
WTF cards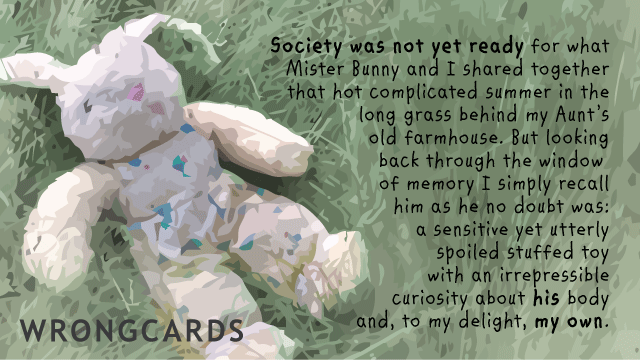 On Wednesdays I like to post an older card for the sake of nostalgia and spend the rest of the day warning people about minotaurs stealing our jobs. I'll keep doing that until Fox News finally runs a panel discussion on the subject. Then I'll just retire in sick horror.
share this
send card