previous
next card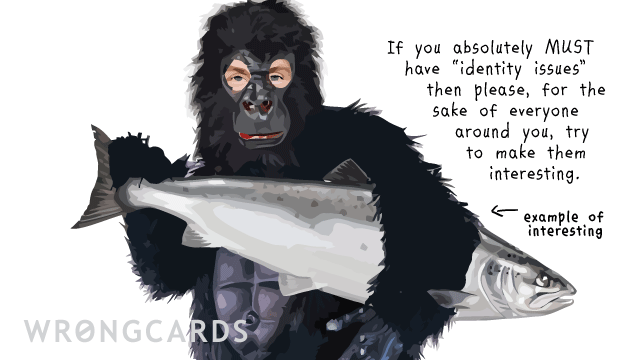 share this
send card
about this wrongcard
So the story behind this card is that I was walking near the zoo early this morning when a gorilla escaped its enclosure. I had the good fortune to be eating a toffee apple, which the gorilla had a particular fondness for, so we shared the toffee, had a bit of a heart to heart and then, in a newly restored state of mental calm, the gorilla legged it back over the wall into the zoo. BTW if it doesn't rain on Thursday we're both going swimming!
Read my latest book
"Shea is beginning to think that stealing the world's most famous skull wasn't the best way to launch his career in cat burglary..."
read more
There's a new book out in the world, and I wrote it.
read more
Subscribe to our shenanigans
No spamming or soliciting from us. Seriously .
Related Cards
WTF cards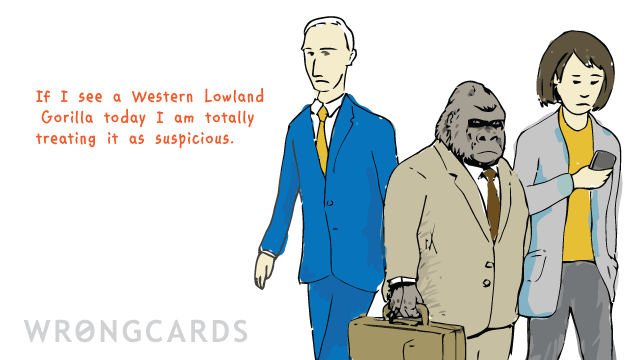 'The fact that people write to thank me for making a truly useful ecard site has often given me pause for thought: what could I be doing wrong? Seems like too many of you are getting yourselves into some pretty weird situations. Today's card features a gorilla wearing a suit; if it seems relevant to your life then I have little choice but to throw my hands up in despair.'
share this
send card
Romance cards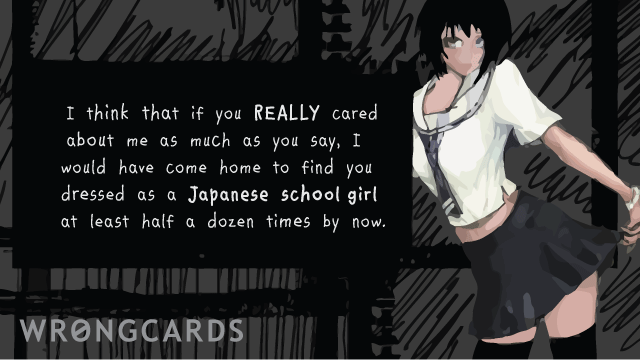 Look - I'm not saying I don't have issues but when I showed today's card to the guy who delivers my mail he embraced me, burst into tears and declared himself 'expressed'. I showed it to the guy in Starbucks and he grasped my hand firmly, called me brother and announced my lattes would be free forever or his life would be forfeit. It's not all that bad being a spiritual leader some days.
share this
send card
Flirting cards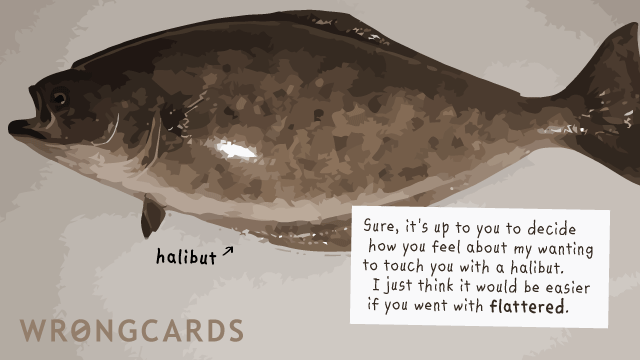 Like a few dozen other men I have a bit of a romantic streak. Sometimes I buy myself lilies or I light scented candles and take long baths. Or I put on some hip-hop and have a bit of a cry for no reason at all. I'll get annoyed at my lady and not tell her why and just wash up loudly. Or not talk to her because of something she did in one of my dreams. Othertimes - I just make a wrongcard.
share this
send card
Jewish cards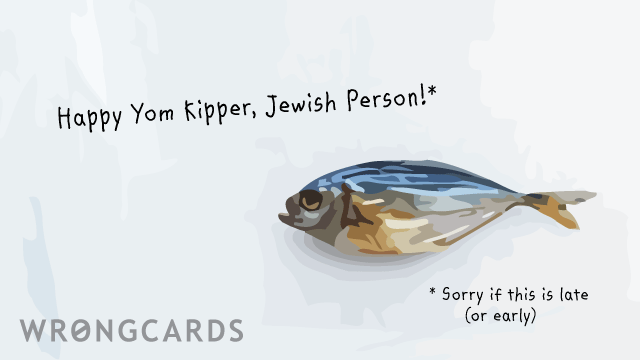 On Wednesdays I like to post an older card and then spend the rest of my day reading about World Religions. I like to stay on the right side of all religious faiths. And I advocate religious tolerance in all things, mostly because I don't yet know who is going to win.
share this
send card