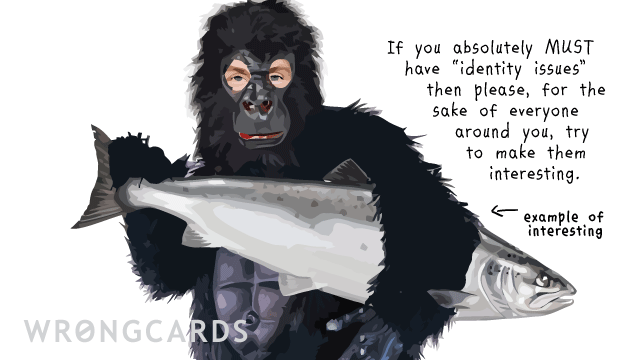 ABOUT THIS CARD
So the story behind this card is that I was walking near the zoo early this morning when a gorilla escaped its enclosure. I had the good fortune to be eating a toffee apple, which the gorilla had a particular fondness for, so we shared the toffee, had a bit of a heart to heart and then, in a newly restored state of mental calm, the gorilla legged it back over the wall into the zoo. BTW if it doesn't rain on Thursday we're both going swimming!
subscribe to my newsletter
Sign up here to get the latest updates and
receive one of my novels for free.
Related Cards