about this wrongcard
The song 'I Saw Mummy Kissing Santa Claus' offers a pretty sinister implication when you believe in Santa. When I was a little kid, thinking about this man carrying on with some kid's mum was pretty distressing. Sure, he's a notorious 'reverse burglar', but what's his deal with messing about with other kid's mums? It's understandable then that when other kids got better presents than me, it did kind of change my attitude towards their mothers. In unrelated news, for some reason I wasn't invited to Christmas parties as a child either.
My quest to find a literary agent, its reasons, and some very excellent advice on how you too can query a literary agent.
read more
Related Cards
WTF cards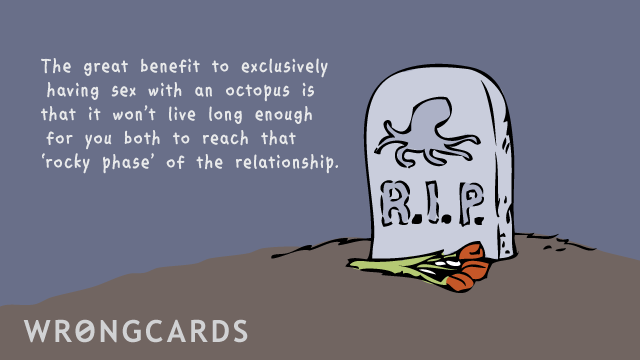 Lately a lot of people have been assuming I was dead. It's strange how a man can't paint himself a greenish hue and lay about near busy intersections without everyone making weird assumptions. Now you might think of vampires as a sort of sublimated necrophiliac rape fantasy but that doesn't make them any less creepy. Today's card contains an octopus. The mention of vampires was just randomness.
share this
send card
Thinking Of You cards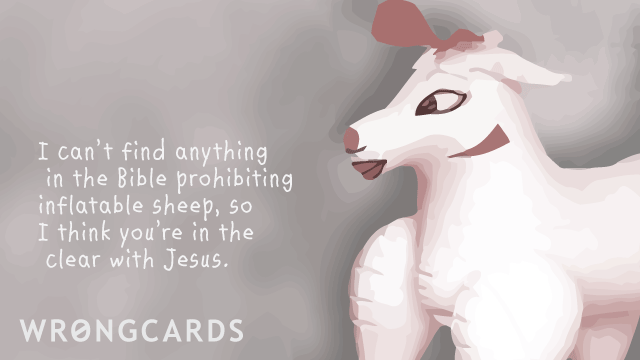 So I invented Rehash Wednesday years ago but the world stole my idea and made it #ThrowbackThursday to avoid having to pay me royalties. Which is fine because I am nice, even people who haven't met me say so all the time. Anyhow, I'm told there is a lot of yellow in this card but I haven't been able to see yellow since I got angry that one time and ate some lead pencils. I think this card is about sheep and morality.
share this
send card
Inspirational cards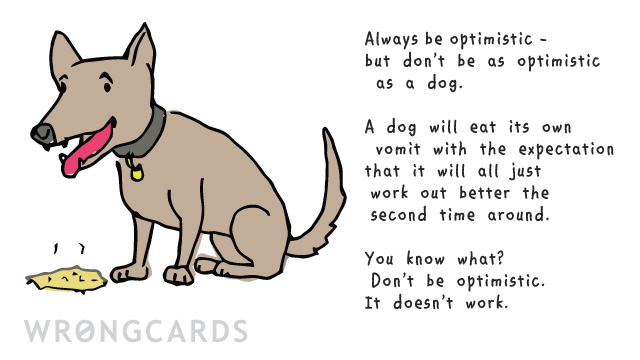 Don't listen to what some people say, everyone is an optimist. Everyone is being completely optimistic - they might as well embrace the reality. Whenever I turn on the television I stare at it for eight minutes, turn it off and then have to go lie down because civilisation is clearly coming to a sticky end. But then I'm up 15 minutes later because Fox News must not win. See? Optimism. In other news, I should be a motivational speaker.
share this
send card
WTF cards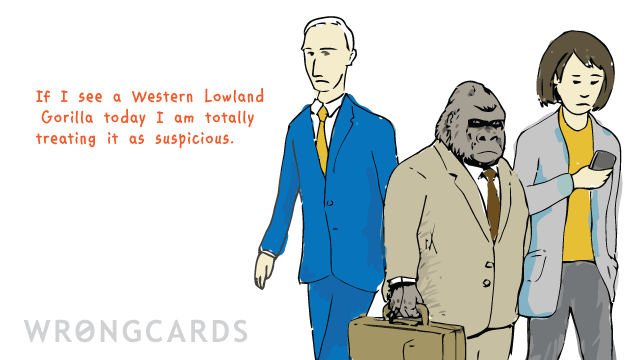 'The fact that people write to thank me for making a truly useful ecard site has often given me pause for thought: what could I be doing wrong? Seems like too many of you are getting yourselves into some pretty weird situations. Today's card features a gorilla wearing a suit; if it seems relevant to your life then I have little choice but to throw my hands up in despair.'
share this
send card
Subscribe to our shenanigans
No spamming or soliciting from us. Seriously .