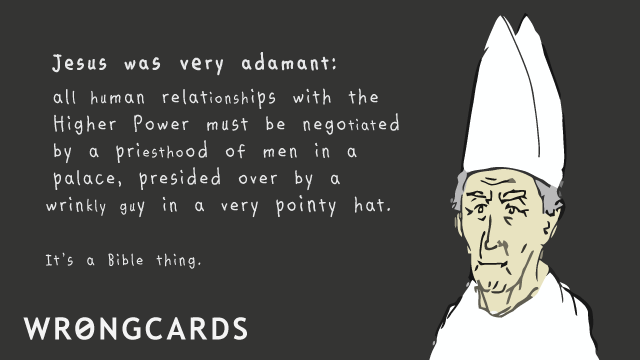 ABOUT THIS CARD
These are exciting times for me. The current pope is resigning, for reasons that an internal Vatican inquiry has declared entirely unrelated to my letters, and so obviously I'm focused on my resume and cover letter right now. I'm emphasizing that I've watched every episode of The Borgias, and that hardly any Cardinals will be poisoned or blackmailed. I'm going to win this.
subscribe to my newsletter
Sign up here to get the latest updates and
receive one of my novels for free.
Related Cards