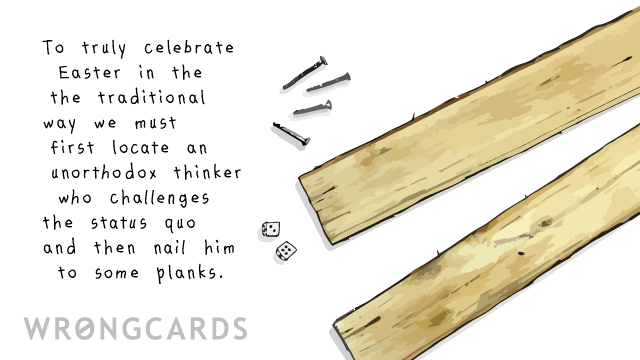 ABOUT THIS CARD
Today is Good Friday. I don't know what Good Friday is about because I haven't read the Bible yet but I have, of course, discerned that there was a lot in the Bible about how much Jesus liked chocolate eggs. If I was a messiah everyone would be setting fire to clowns, then sitting about eating pudding afterwards. But chocolate eggs are okay I guess.
subscribe to my newsletter
Sign up here to get the latest updates and
receive one of my novels for free.
Related Cards