about this wrongcard
The thing about eels is that they really are impossible to feel neutral about. You might think you like them a lot, say, when you're eating them in a Japanese restaurant. But face to face with them in an ocean, you will have one just thought: that thing is so ugly it is practically anathema.
My quest to find a literary agent, its reasons, and some very excellent advice on how you too can query a literary agent.
read more
Related Cards
Reminder cards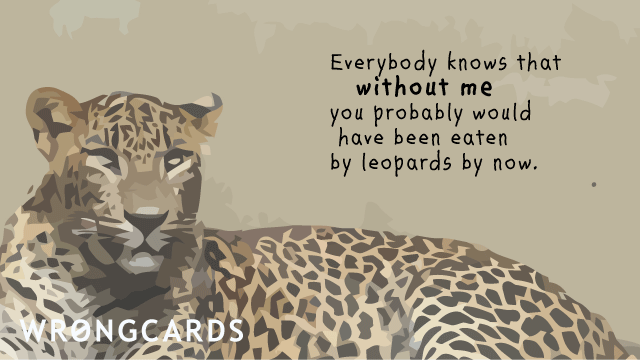 It's a terrible thing to be unappreciated. When you are the very glue that holds everyone around you together, you can't expect a thanks, praise or ice-cream. But sometimes it might help to remind your friends and family how integral you are to the structural integrity of their lives.
share this
send card
Thinking Of You cards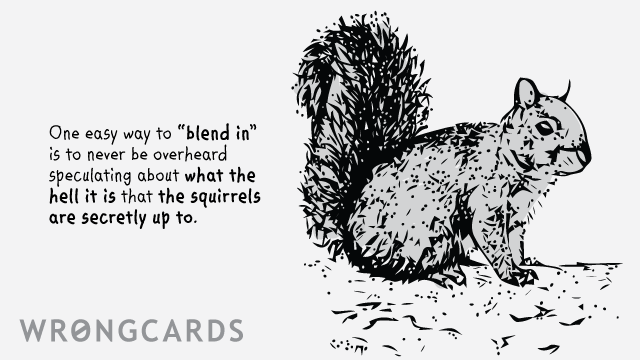 People, January 21 is National Squirrel Appreciation Day in North America. Squirrels are going about under-appreciated, and it's a crying shame. I was twenty-four when I saw my first squirrel and never since that day have I been completely oblivious to them. Let us join together in support, and paranoia, of squirrels.
share this
send card
Subscribe to our shenanigans
No spamming or soliciting from us. Seriously .