previous
next card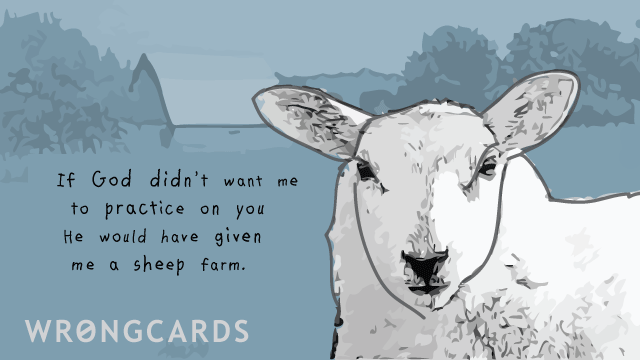 share this
send card
about this wrongcard
I know many of you hope one day to find a special someone with an excellent credit history and maybe go in on a thirty-year fixed-rate mortgage together. I too am a romantic. But romance isn't just about money - there's a biological aspect to it too. If you don't send today's card to a potential co-mortgage signatory then you'll never have any offspring to fight about in court. I'm here to help.
Read my latest book
"Shea is beginning to think that stealing the world's most famous skull wasn't the best way to launch his career in cat burglary..."
read more
I also considered throwing a chair through a window, but I didn't because it was my chair, and also my window. One should be particular when it comes to picking out targets for petty acts of vandalism.
read more
Subscribe to our shenanigans
No spamming or soliciting from us. Seriously .
Related Cards
Flirting cards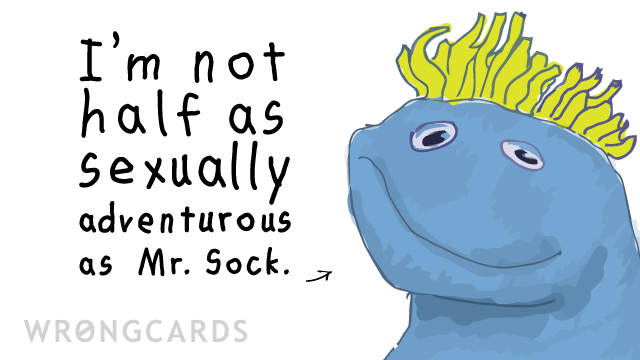 May 9th is National Lost Sock Memorial Day. I believe that every washing machine manufactured after 1963 was designed to eat precisely one sock per month, just to keep everybody in the consumer world a little off-balance. So where do all the socks go? They're sacrificed, with noble intent, for our collective unease. It's a religion I'm starting. And, of course, I'll be taking donations...
share this
send card
Flirting cards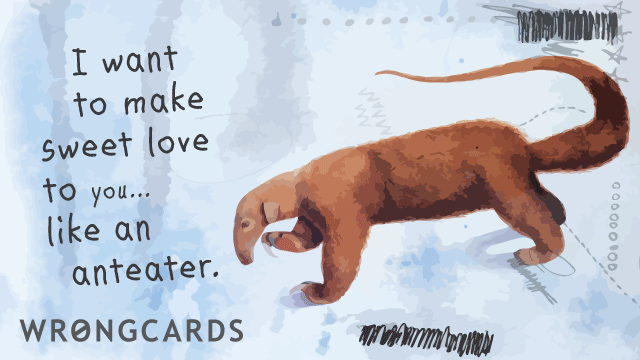 Anteaters were once thought to be related to aardvarks but they turned out to be related to sloths and armadillos. I have never seem an anteater but I've seen several wombats. Anteaters aren't related to wombats but I don't see any reason why they wouldn't get along. Today's re-hash Wednesday card is dedicated to any anteater reading this.
share this
send card
Zombie cards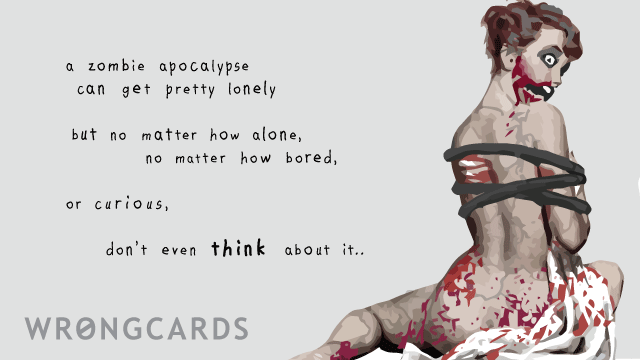 Zombies - a fad that just won't die (bada-ba-ching!). Are zombies just a metaphor for consumer culture? Or do they symbolize the unshakable unease of post-modernity? Are we simply fated to wake up one day and find ourselves fighting for our lives? Or will it only 'seem' that way to the infected? Hell, don't ask me, I've got my own demons and today's card is a reminder of the fact...
share this
send card