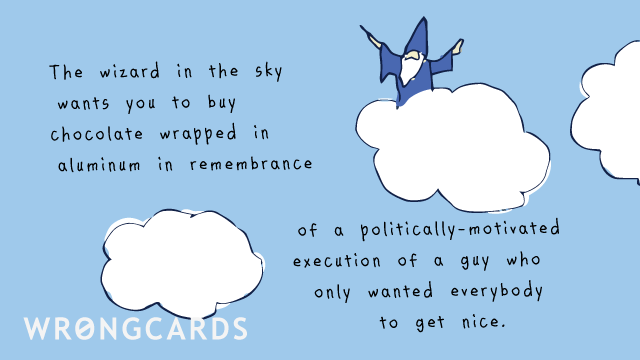 ABOUT THIS CARD
I like Easter. It's a time in which I feel a great kinship with everyone because now, more than any other time of year, people are glancing at each other, thinking, 'wait a minute, does this make any sense to you?' In other news I'm going to San Francisco tomorrow and, if you're there, you are welcome to buy me tea. Kidnappers need not apply.
subscribe to my newsletter
Sign up here to get the latest updates and
receive one of my novels for free.
Related Cards