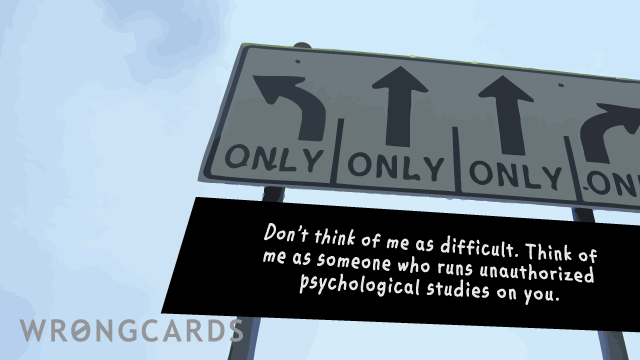 ABOUT THIS CARD
If you're new to Wrongcards you probably don't yet know that I like to invent excuses for people. I'm a creature of misadventure and when it comes to getting out of tricky situations, well, I know all about it. You may think we're an ecard site or a webcomic, but really we're a Self-Help book. Send our cards and win at life.
subscribe to my newsletter
Sign up here to get the latest updates and
receive one of my novels for free.
Related Cards