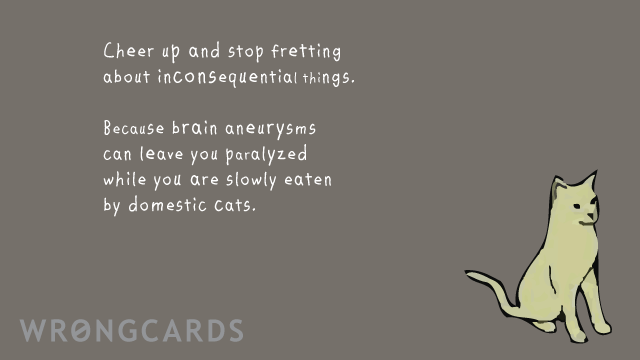 ABOUT THIS CARD
Whenever people get sad I usually try to make them feel better. I talk about the brief and anonymous life of the gastrotrich, a microscopic fresh-water creature that only lives for three days. People don't like to get sad around me.
subscribe to my newsletter
Sign up here to get the latest updates and
receive one of my novels for free.
Random Cards