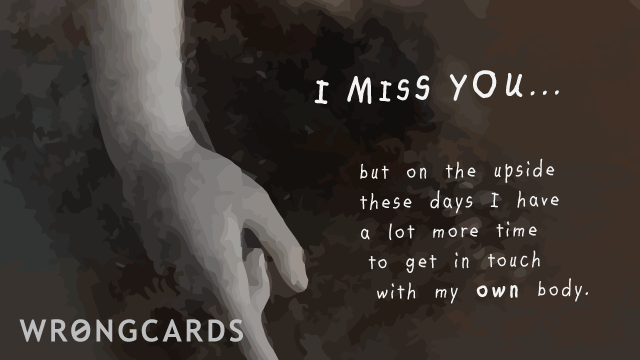 ABOUT THIS CARD
I'm not ashamed to admit it: I'm a man and sometimes I have emotions. When Bunheads got canceled I went into a bit of a dark place. I dragged most of my furniture into the backyard and burned it all in a cold rage, and grew a beard for a while. Downton Abbey reruns made me feel whole again. You know what? I'm dedicating today's card to you. And to Bunheads.
subscribe to my newsletter
Sign up here to get the latest updates and
receive one of my novels for free.
Related Cards