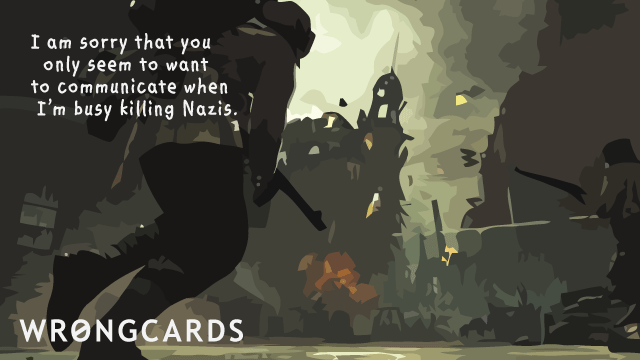 ABOUT THIS CARD
Tradition dictates that I post an older card on Wednesdays, and today's card explores the same theme as yesterday's - that is: miscommunication. BTW, I've given a lot of thought to the topic of miscommunication and have decided I'm in favor of it overall. It also keeps me in business.
subscribe to my newsletter
Sign up here to get the latest updates and
receive one of my novels for free.
Related Cards