about this wrongcard
Sometimes I play this videogame called The Sims and the little people keep having emotional breakdowns and wind up defecating in their neighbor's kitchens at 3am, or entering other Sim's bedrooms to watch them make-out while they daydream about nachos. God is playing 7 billion games of The Sims. Man, that sure is a lot of thoughts about nachos.
My quest to find a literary agent, its reasons, and some very excellent advice on how you too can query a literary agent.
read more
Related Cards
Inspirational cards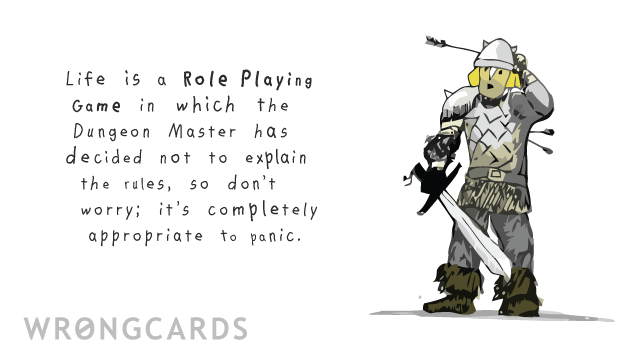 The thing about wasps is that you can chant at them and, if they like you, they'll form themselves into a calm sentient pillar in the shape of a person, like a golem, and do your bidding, and carry out certain tasks, like paying the pizza guy or seeing off unwanted visitors. I don't know how people can be sad in such a marvellous world.
share this
send card
Cheer Up cards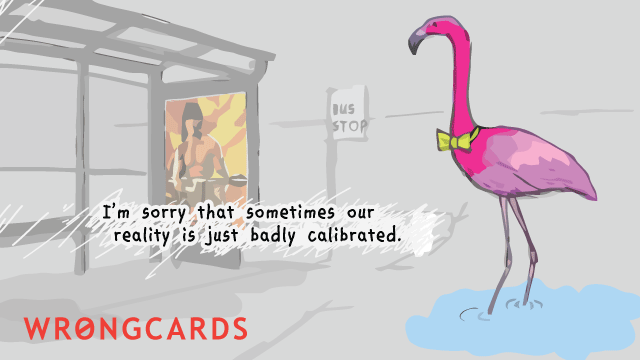 One of the things that makes apologizing so enjoyable is that people always believe me. Once I set fire to someone's couch and, even though I was doing them a huge favor (it had a floral print), things were tense until I said sorry. That's why it's childish not to say sorry. Next week I'm setting fire to their new couch because it's brown and I'll say sorry again. Maturity doesn't mean 'boring'.
share this
send card
Subscribe to our shenanigans
No spamming or soliciting from us. Seriously .