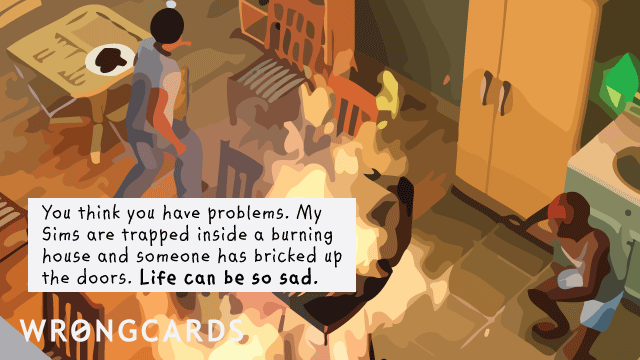 ABOUT THIS CARD
Sometimes I play this videogame called The Sims and the little people keep having emotional breakdowns and wind up defecating in their neighbor's kitchens at 3am, or entering other Sim's bedrooms to watch them make-out while they daydream about nachos. God is playing 7 billion games of The Sims. Man, that sure is a lot of thoughts about nachos.
subscribe to my newsletter
Sign up here to get the latest updates and
receive one of my novels for free.
Related Cards