about this wrongcard
I had a pretty normal childhood even though I was raised by my Nanna after my parents were kidnapped by lizard people. Nanna was in the underground before our side surrendered, and she had to live in 'psychic hiding' (constant inebriation) to avoid detection by mind scanners. So coming up with Mothers Day cards is, of course, a bit tricky. But what I like about this card is that it is reassuring.
I just disappeared for four years. It's time to come out from the woodwork, but where do I start? How about I go back to the middle?
read more
Related Cards
Halloween cards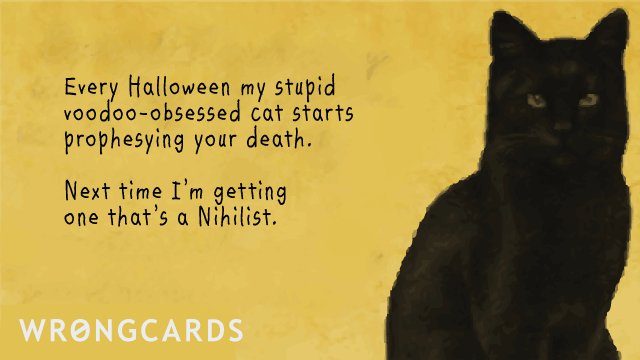 On Wednesdays I like to post an older card and then spend the rest of the day trying to convince a single individual that I am some kind of imaginary friend that only they can see.
share this
send card
Flirting cards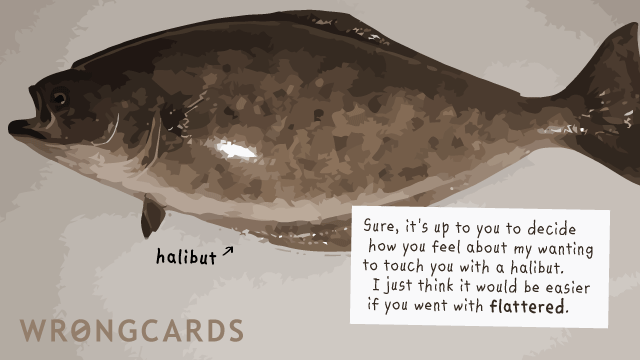 Like a few dozen other men I have a bit of a romantic streak. Sometimes I buy myself lilies or I light scented candles and take long baths. Or I put on some hip-hop and have a bit of a cry for no reason at all. I'll get annoyed at my lady and not tell her why and just wash up loudly. Or not talk to her because of something she did in one of my dreams. Othertimes - I just make a wrongcard.
share this
send card
Subscribe to our shenanigans
No spamming or soliciting from us. Seriously .