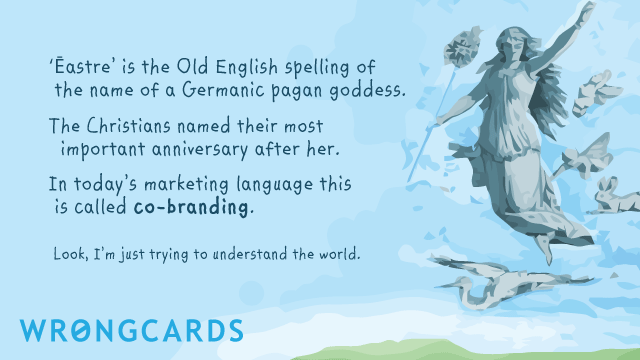 ABOUT THIS CARD
Today is Good Friday. That's a public holiday in a lot of the world but not in the U.S., because the earliest colonists here were protestants and they got to set all the rules. When we're kicking off space exploration don't let protestants onto the space ships or there'll be no weekends on Mars. Today's card makes commercial use of religious imagery. In other words: Happy Easter!
subscribe to my newsletter
Sign up here to get the latest updates and
receive one of my novels for free.
Related Cards