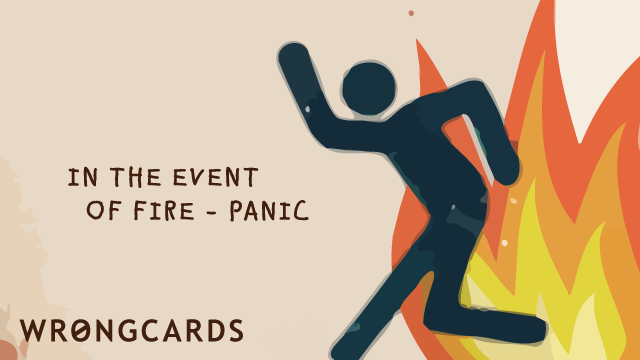 ABOUT THIS CARD
Today's wrongcard offers a workplace survival tip. BTW if you are ever subjected to a Human Resources meeting about fire safety awareness you should interrupt occasionally with remarks like: "But you have to admit that fire is incredibly beautiful" and "But you'll agree nothing purifies quite like fire." It helps pass the time.
subscribe to my newsletter
Sign up here to get the latest updates and
receive one of my novels for free.
Related Cards