previous
next card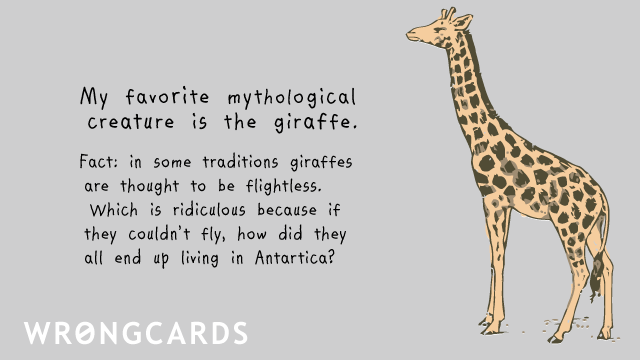 share this
send card
about this wrongcard
Sometimes nice, well-meaning people will try and convince me that that lizards are not secretly running this entire planet. And privately I admit that this belief that primates rule the world is spooky and delusional but I don't SAY so, of course. I just smile and agree with them. The problem with people is that they lack a healthy skepticism. I blame the drugs that the lizards put in the water.
Read my latest book
"Shea is beginning to think that stealing the world's most famous skull wasn't the best way to launch his career in cat burglary..."
read more
There's a new book out in the world, and I wrote it.
read more
Subscribe to our shenanigans
No spamming or soliciting from us. Seriously .
Related Cards
Flirting cards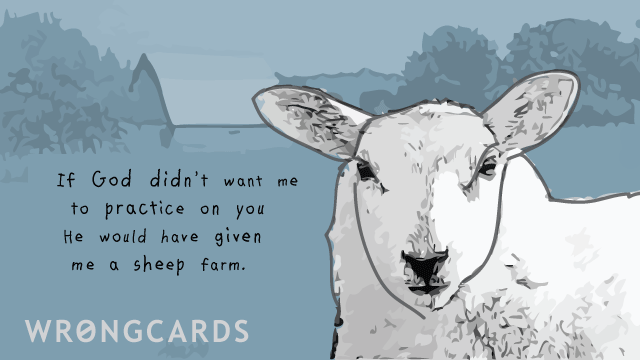 I know many of you hope one day to find a special someone with an excellent credit history and maybe go in on a thirty-year fixed-rate mortgage together. I too am a romantic. But romance isn't just about money - there's a biological aspect to it too. If you don't send today's card to a potential co-mortgage signatory then you'll never have any offspring to fight about in court. I'm here to help.
share this
send card
WTF cards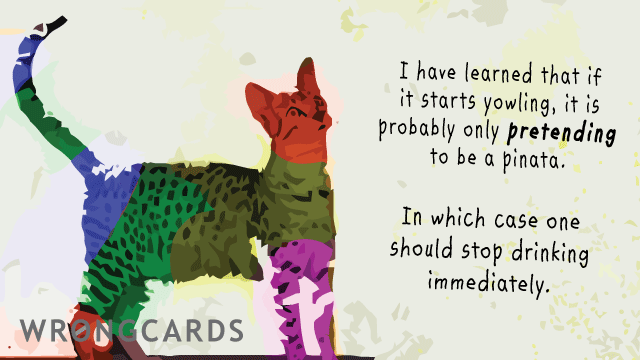 I've always wanted to have a psychiatrist who lasts more than one session. But after my hour is up they tend to be anxious to refer me to someone else. Or they disappear, forcing me to break into their house and read their private correspondence in order to track them down. One guy is in a sanatorium in Geneva. I'm wearing that dude's slippers.
share this
send card
Thinking Of You cards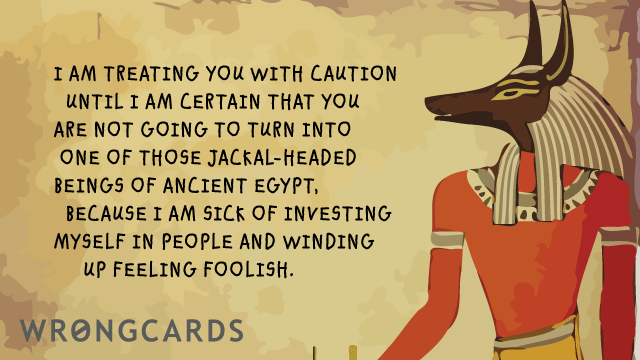 Consider that on Wednesdays I like to post older cards for the sake of nostalgia. In the rich tapestry that we call the human experience, the muddled moments of madness, forgetfulness and shoplifted puddings that sustain each of us, does it truly matter if today is Thursday? Thank you, your forgiveness is very dear to me.
share this
send card
Missing You cards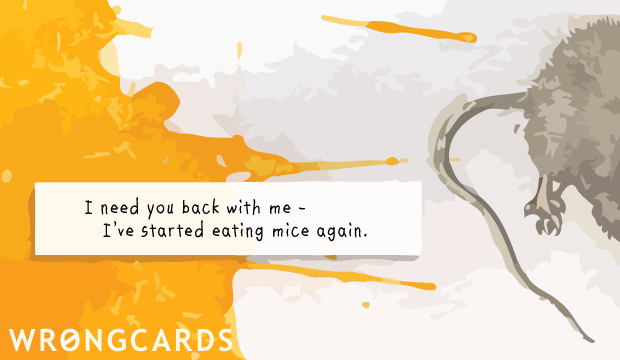 People throw about the phrase 'a cry for help' pretty loosely in society these days - it's easy to get confused. I used to think wearing gumboots while not working in an agricultural capacity was a cry for help. See? If I can get confused, anyone can. Today's rehash Wednesday card is kind of a cry for help but trust me: for best results set a divan on fire.
share this
send card