previous
next card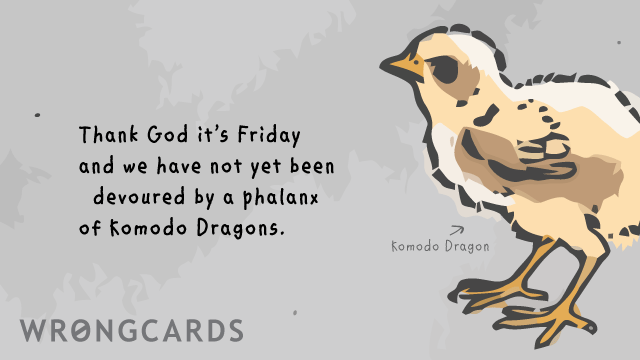 share this
send card
about this wrongcard
The week is winding down and you survived. Yes, you survived the strange and the unexpected. And, celebrating this triumph, today's wrongcard reminds us all to remain ever vigilant. Remember, if you stay paranoid, you'll stay alive. For a while anyway. Happy Friday to you all!
Read my latest book
"Shea is beginning to think that stealing the world's most famous skull wasn't the best way to launch his career in cat burglary..."
read more
I also considered throwing a chair through a window, but I didn't because it was my chair, and also my window. One should be particular when it comes to picking out targets for petty acts of vandalism.
read more
Subscribe to our shenanigans
No spamming or soliciting from us. Seriously .
Related Cards
Workplace cards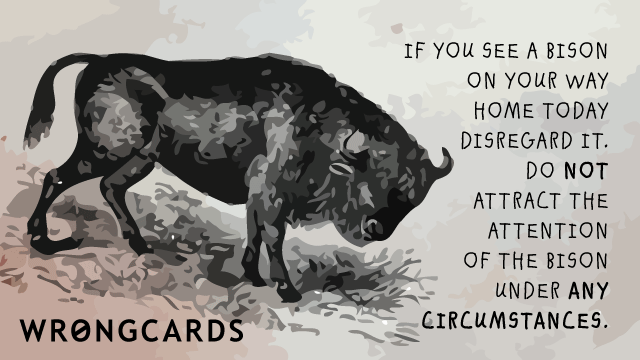 A new workplace card is long overdue. When I sat down to create one today my mind turned naturally and predictably to the large, even-toed ungulates within the subfamily Bovinae, or bison. Please don't attempt to connect the dots - the association makes vivid sense provided it is not subjected to careful analysis.
share this
send card
Hanukkah cards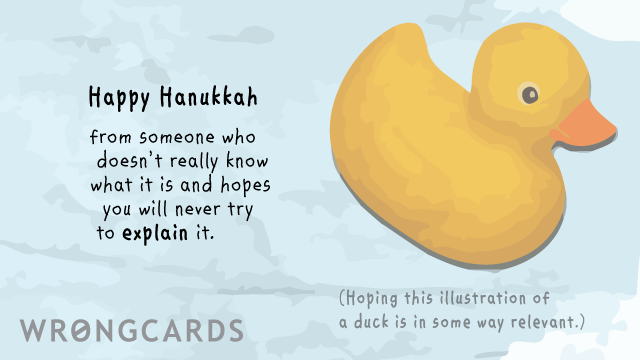 It's Hanukkah, a time when Jews around the world get together to celebrate Jesus' birthday. I understand they also burn candles, called midichlorians, or a mandalorians, or something like that, and eat lots of Chinese food. I know Jesus really tried to improve Judaism, but removing Chinese food from Christmas seems like a mistake to me. I guess Jesus was just a fussy eater.
share this
send card
WTF cards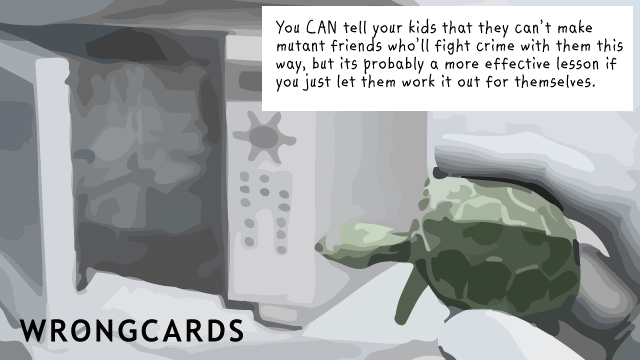 In my tireless campaign to teach responsible parenting I do occasionally take a mistep. But this is only because I lack any real experience in child-raising. I don't know if today's card is a mistep but I do think that it is, at the very least, true. And you can't fault a person for being right, can you?
share this
send card