previous
next card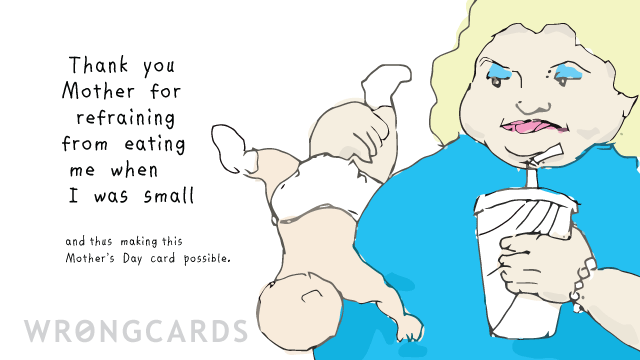 share this
send card
about this wrongcard
They say that my Mum had a very generous spirit. I have few memories of her, mostly they're of her leaving to go out on her rounds in her nurses uniform. It's a pity she wasn't a nurse. Mother's Day is an important holiday/scam run by the greeting card industry. I'll be honest about it at least until Wrongcards is profitable, after which I'm obligated to pretend it's not nonsense.
Read my latest book
"Shea is beginning to think that stealing the world's most famous skull wasn't the best way to launch his career in cat burglary..."
read more
I also considered throwing a chair through a window, but I didn't because it was my chair, and also my window. One should be particular when it comes to picking out targets for petty acts of vandalism.
read more
Subscribe to our shenanigans
No spamming or soliciting from us. Seriously .
Related Cards
Christmas cards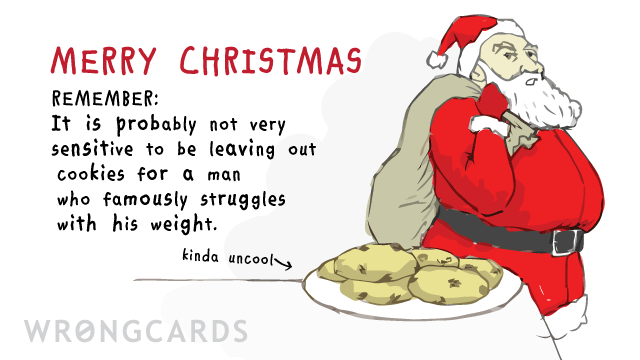 | I watch Fox News so I know all about the plot against Christmas. That's right: conspirators are subverting people's belief in Santa. As a small business owner, and a believer in Santa Claus (I even saw him in a shopping mall once), I make this pledge: For every 1000 boxes of Wrongcards you buy I will send you a Fox News coffee mug (possibly chipped). Christmas saved, kids.
share this
send card
Fathers Day cards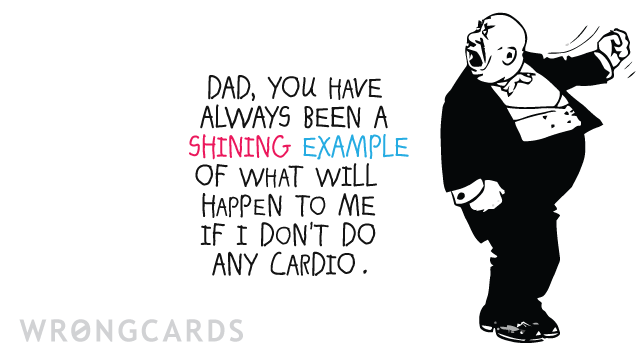 If it weren't for women I don't reckon men would bother with Fathers Day. And the concept of birthdays doesn't make sense to us either. "HE knows it's the annivesary of his birth: why do WE have to remind him?" Also - cutlery wouldn't exist without women. We'd still have can-openers though. We'd have racks of really, really expensive can-openers hanging proudly on our walls.
share this
send card
WTF cards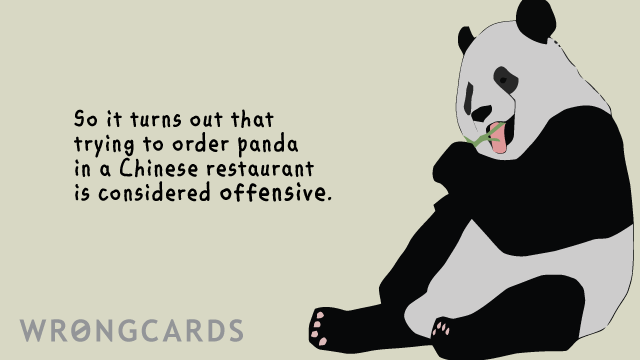 I want to go to India one day; I love the food and the people seem really nice, despite Hollywood making them out to be violent, tomahawk-wielding lunatics who'll attack anyone in a cowboy hat. But then, I'm a worldly, cosmopolitan sort of guy. And one time I ate Chinese food. Cooked by a retired warlord called General Tso. My life is amazing!
share this
send card