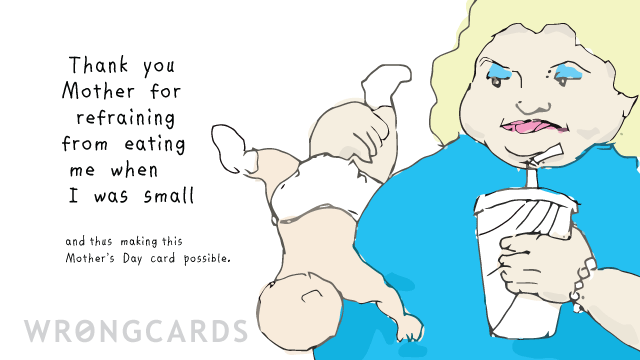 ABOUT THIS CARD
They say that my Mum had a very generous spirit. I have few memories of her, mostly they're of her leaving to go out on her rounds in her nurses uniform. It's a pity she wasn't a nurse. Mother's Day is an important holiday/scam run by the greeting card industry. I'll be honest about it at least until Wrongcards is profitable, after which I'm obligated to pretend it's not nonsense.
subscribe to my newsletter
Sign up here to get the latest updates and
receive one of my novels for free.
Related Cards